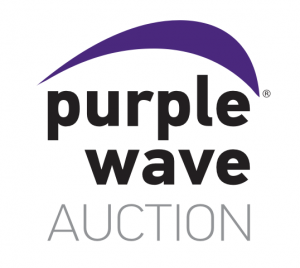 Purple Wave, the largest no-reserve Internet auction firm in the country, is transforming the way sellers reach buyers to turn assets into cash. Purple Wave specializes in liquidating equipment and vehicles through no-reserve public Internet auctions — providing the easiest and most straightforward way to buy and sell used equipment quickly and efficiently. The Purple Wave approach to auction maintains the traditional auction experience for buyers and sellers, but affords the convenience that comes with the Internet. From marketing and listing your assets to selling and collecting payment, sellers benefit from a full-service experience. In addition, Purple Wave does not require equipment be moved from the seller's location which saves the seller time and money.
Hard work, integrity, and creativity have grown Purple Wave into the premier equipment and vehicle auction venue. Since 2000, Purple Wave has widely expanded its sales volume and reputation by:
Focusing on providing trustworthy auctions
Building an extensive bidding community
Providing technology and systems that make buying and selling easy
The Purple Wave team consists of over 80 professionals, who have extensive backgrounds in agriculture, construction, government, banking and auction management.
To learn more and participate in their online auctions, please visit: https://www.purplewave.com
For any questions, please call: 866-608-9283 (toll free) or 785-537-7653 or send an email to: [email protected]
Purple Wave Auction's corporate headquarters is located at 825 Levee Drive, Manhattan, KS 66502. Their corporate hours are Monday through Friday 8am – 5pm.