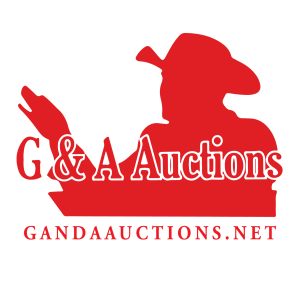 G & A Auctions is family owned and its owners Colt Adams, Tyler Adams, and C.J. Griffith grew up in Matagorda county. They have all been raised in and have worked in the farm and ranch industries their whole lives. Known for their integrity and down to earth approach, they treat every customer like number one, where a handshake still means everything.
"Our team will go to the end of the world and back for our customers and appreciate everyone who has helped us along the way. We look forward to assisting you with your equipment and cattle needs for many years to come." ~Colt Adams, Auctioneer
G & A's equipment auctions specialize in construction, farm, and ranch equipment. G & A's equipment auctions are held quarterly in El Campo, Texas, and are also available online. To register on-line go to EQUIPMENTFACTS.COM
G & A Auctions is located at 26620 US-59, El Campo, TX 77437. Their hours are Monday through Saturday 8am – 5pm, closed on Sunday.
For any questions, please call: (979) 943-6725