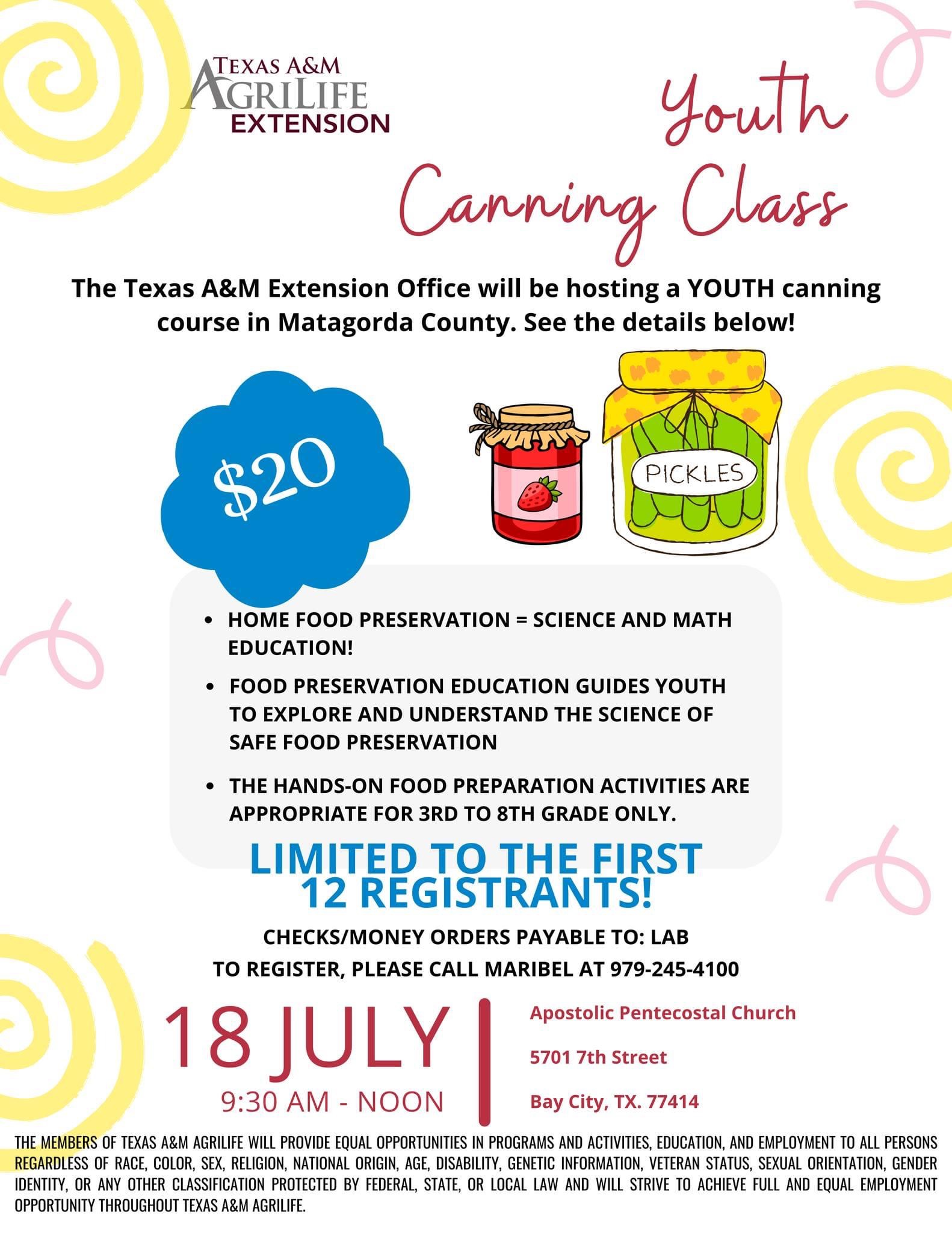 The Texas A&M Extension Office will be hosting a YOUTH canning course in Matagorda County.
See attached flyer.
This event is limited to the first 12 registrants. Each registrant is $20 each.
Learn about home food preservation! Grades 3rd- 8th only, please.
To register, please call Maribel at  979-245-4100.
This event is on July 18th from 9:30am- noon at the Apostolic Pentecostal Church, on 5701 7th St in Bay City.