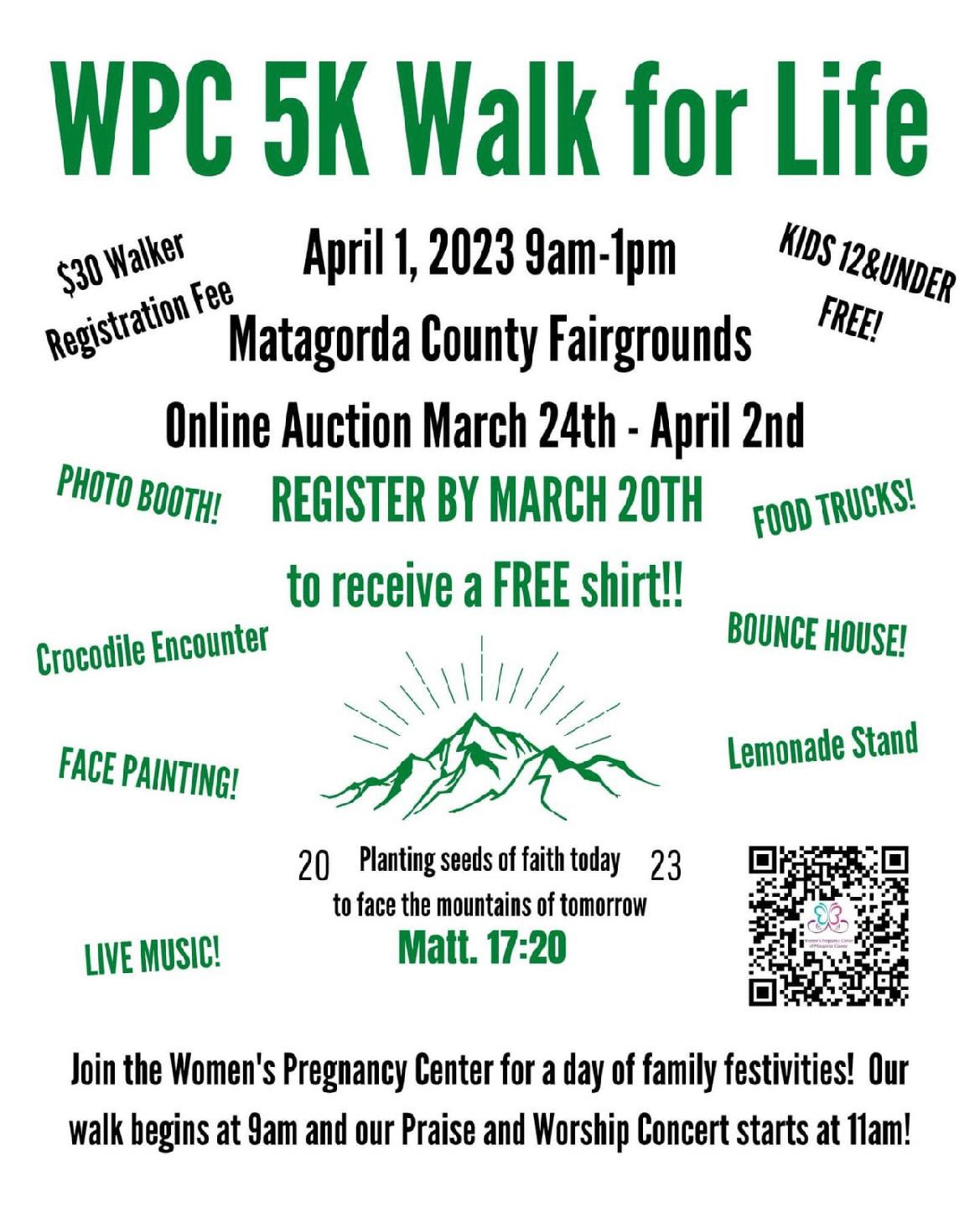 Participate in the Women's Pregnancy Center 5k Walk for Life on April 1st from 9am- 1pm, at the Matagorda County Fairgrounds. The walk begins at 9am and the Praise and Worship Concert starts at 11am.
There is an online auction from March 24- April 2.
$30 Walker Registration Fee. Kids under 12 are free. Must register by March 20th for the free walker T-shirt.
There are many other activities taking place at the event such as a photo booth, food trucks, crocodile encounter, face painting, bounce house, lemonade stand and more!