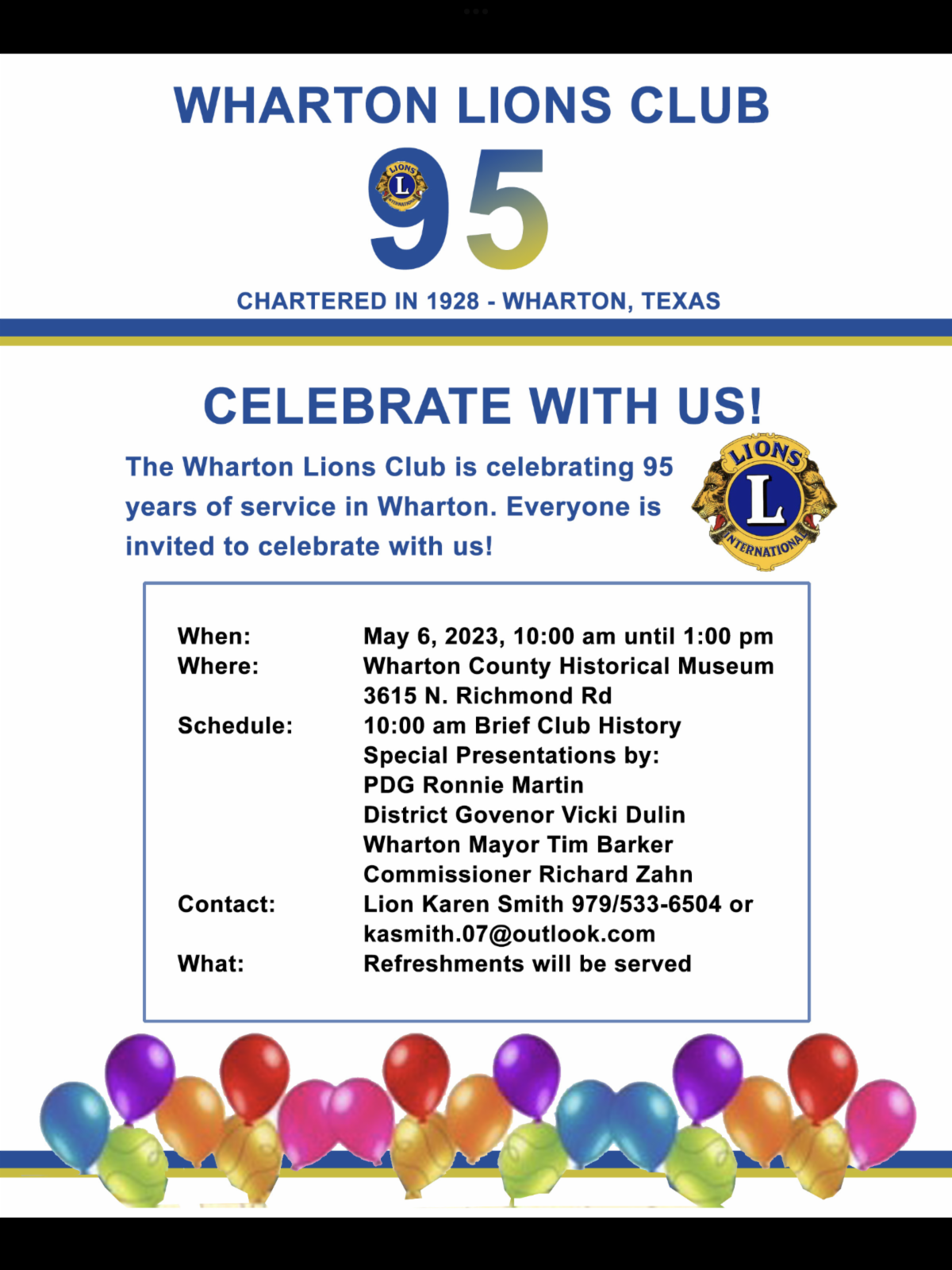 Wharton Lions Club Celebrates 95 Years of Service and everyone is invited to celebrate with them on May 6th from 10am – 1pm , at the Wharton County Historical Museum, at 3615 N Richmond Rd.
There will be a brief club history at 10AM, with special presentations of follow by PDG Ronnie Martin, District Governor Vicki Dulin, Wharton Mayor Tim Barker, and Commissioner Richard Zahn.
For more information, call Lion Karen Smith at 979-533-6504 or email [email protected]
Refreshments will be served.