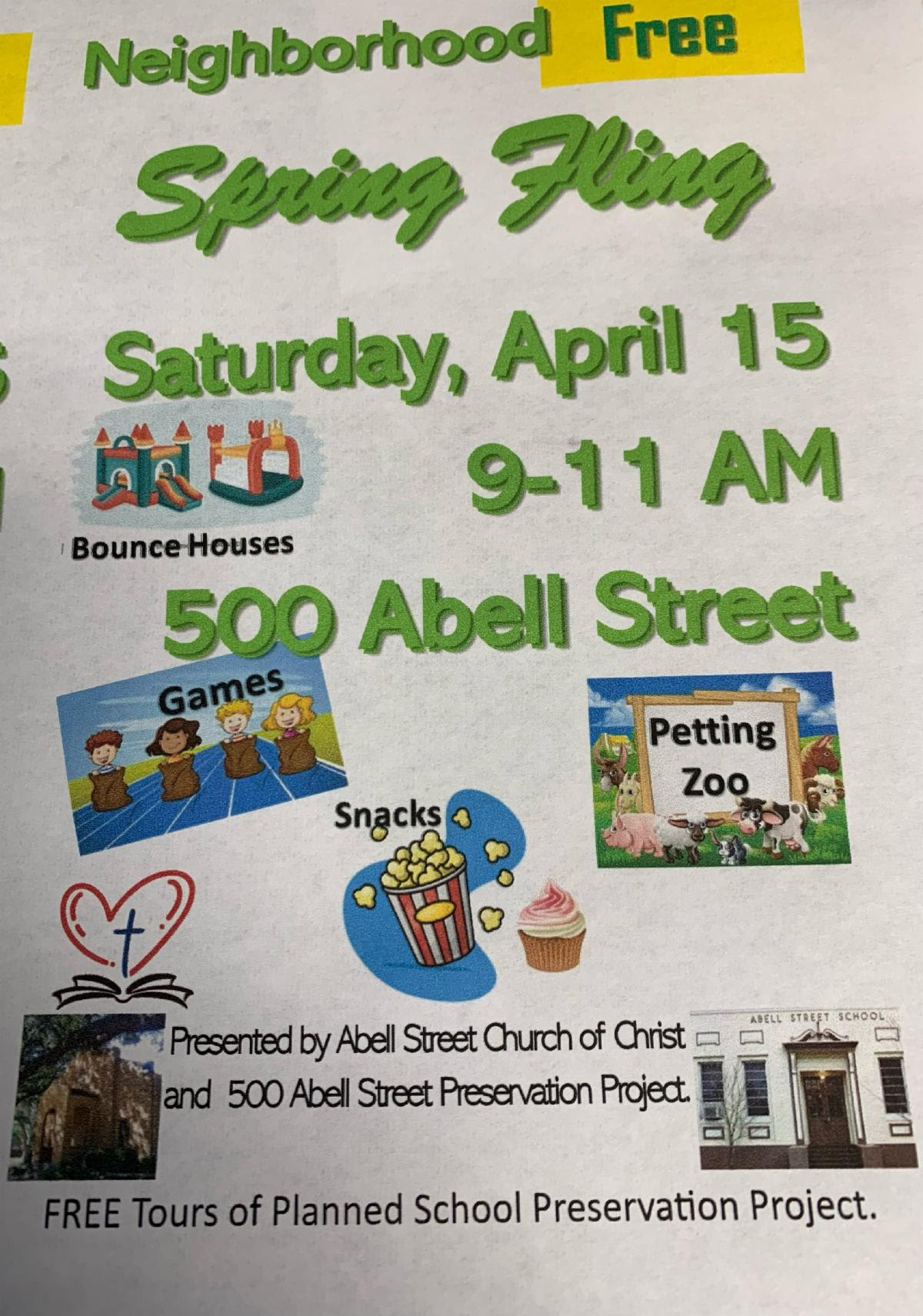 Attend a Free Spring Fling at 500 Abell Street, from 9-11am, on Saturday, April 15th.
There will be lots of activities for kids, such as bounce houses, games, and petting zoos. There will also be snacks available.
The event is presented by Abell Street Church of Christ and 500 Abell Street Preservation Project.
Free tours of planned school preservation projects will be also offered.