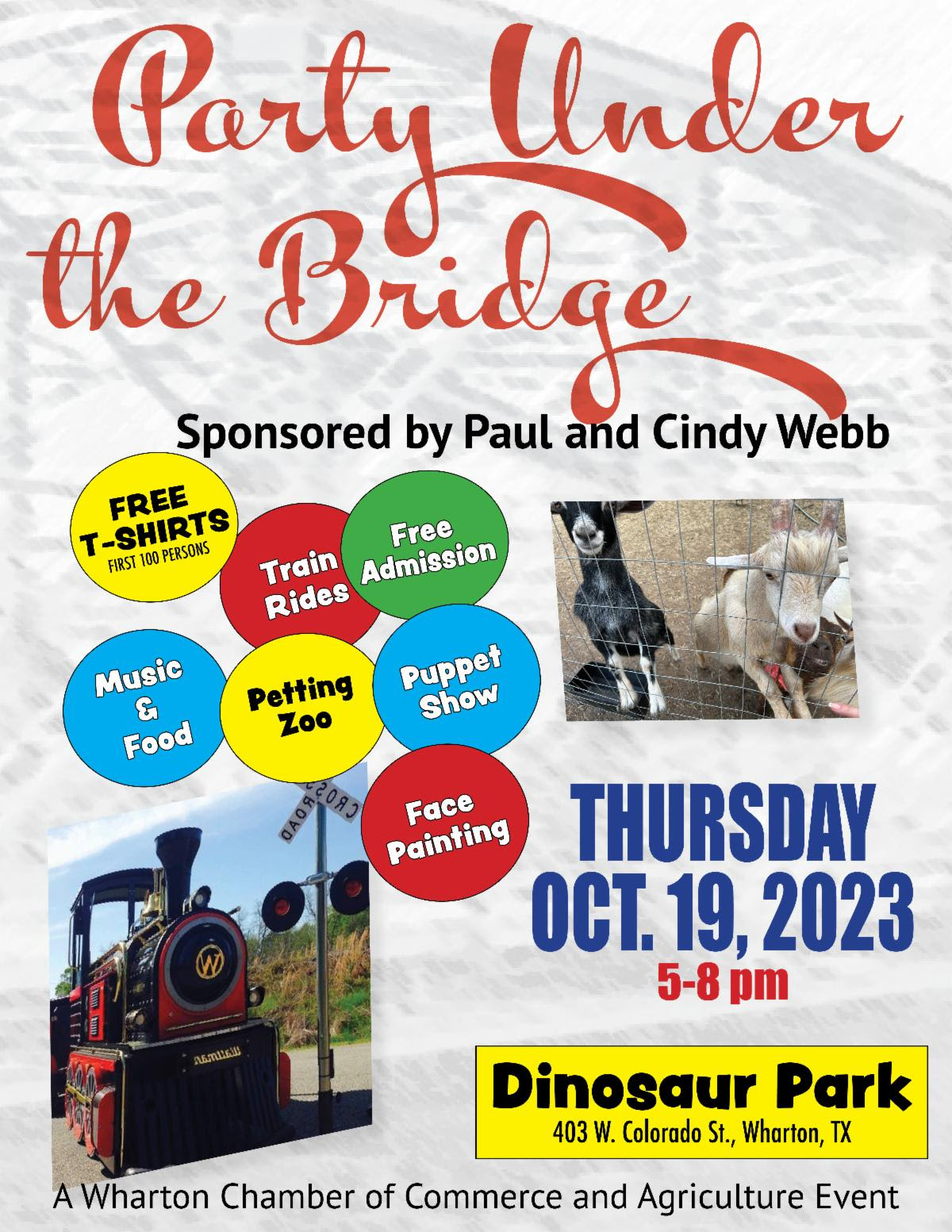 Gather the family and join Wharton Chamber of Commerce for their 6th Annual Party Under the Bridge event from 5 to 8 pm on Thursday, October 19th.
There will be a petting zoo, train rides, face painting, food trucks, DJ and more!
The event is taking place at Dinosaur Park, 403 W. Colorado St., Wharton, TX 77488.
Free admission for this grand ole time!