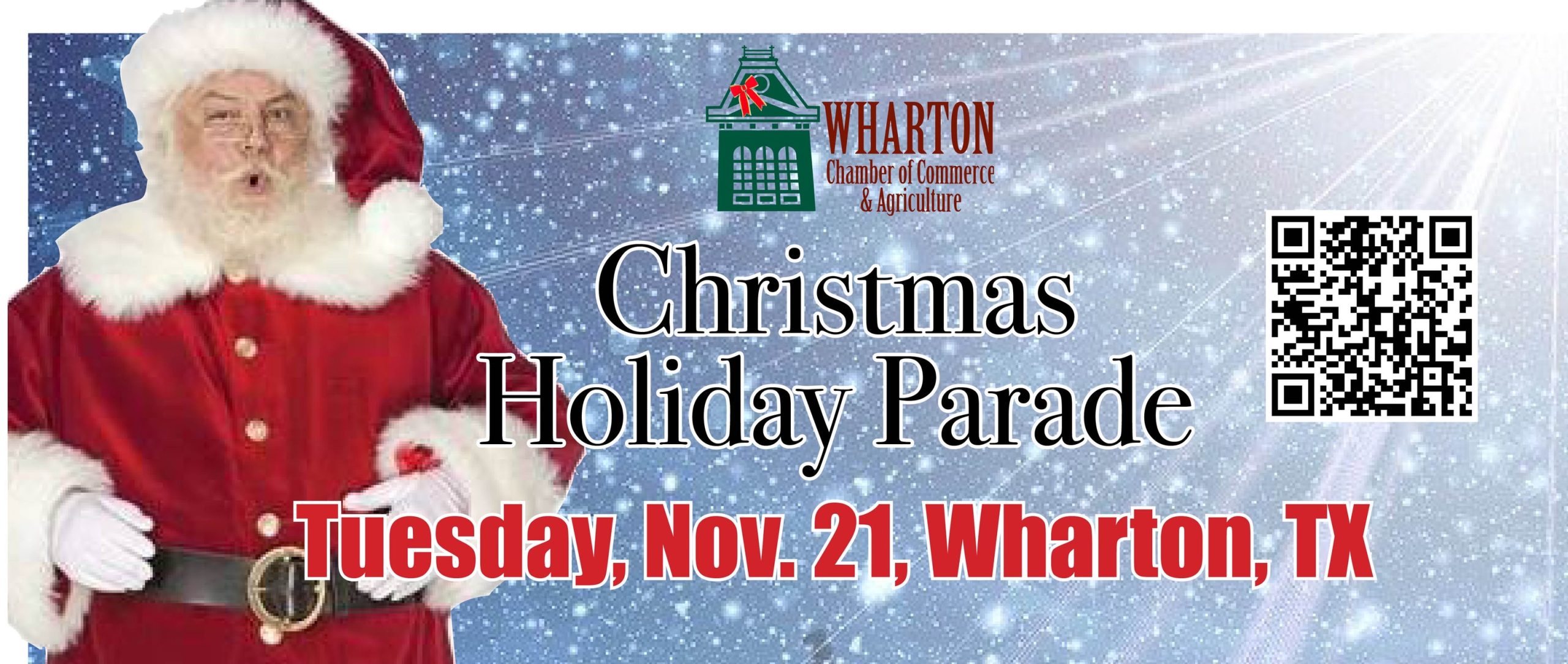 Laurance Armour, general manager of the 150-year-old Pierce Ranch, will be the parade marshal at the Chamber's 43rd Annual Christmas Holiday Parade.
The lighted parade will be 7 pm Tuesday, Nov. 21, 2023. The theme will "Christmas Traditions".
We are starting to accept registration for entries and vendors. The applications are at the links below. Only 15 vendors will be accepted at this year's parade, so register early.
Pre-parade entertainment will begin about 6 pm, and the parade starts at 7 pm. The parade will head west on Milam Street, from Alabama Road, and wrap around the courthouse square, and ends up at Guffey Park. Jeff Rainer, again, is serving as parade committee chair. The parade comes about with the assistance of the law enforcement community, the area fire departments, and the city of Wharton.