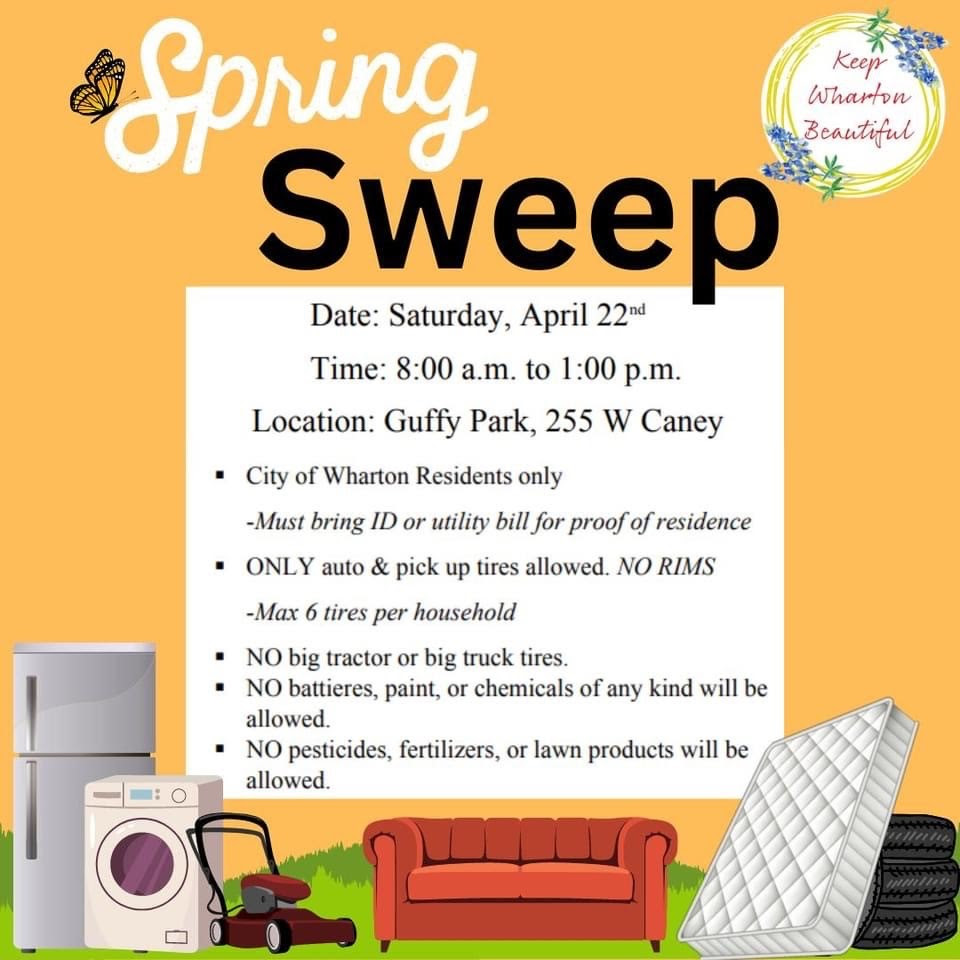 The Wharton Beautification Spring Sweep will take place on Saturday, April 22, from 8am- 1pm at Guffy Park (225 W Caney St).
City of Wharton residents only must bring ID or a utility bill for proof of residence.
Only auto or pick-up tired allowed. (No rims)
Max 6 tires per household.
No big tractor or big truck tires. No batteries, paint, or chemicals of any kind will be allowed. No pesticides, fertilizers, or lawn products will be allowed either.