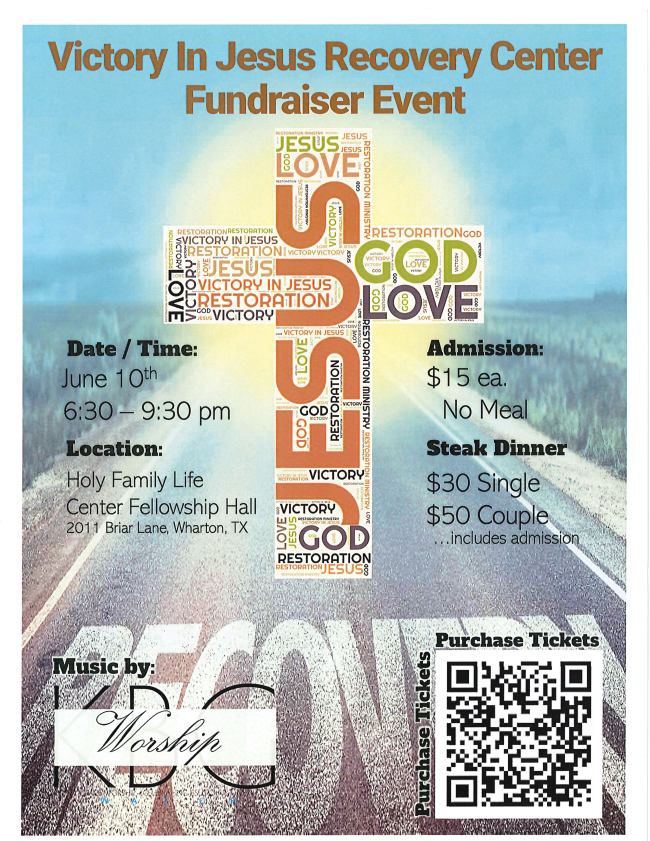 The Victory in Jesus Recovery Center's 12th Annual Benefit Dinner will be hosted on June 10th from 6:30- 9:30pm at the Family Life Center at the Holy Family Catholic Church.
Tickets available at the church, 218 N Houston, or from any board members.
$15 admission
$30 single steak dinner
$50 couples steak dinner
Call 979-532-2319 for more information.