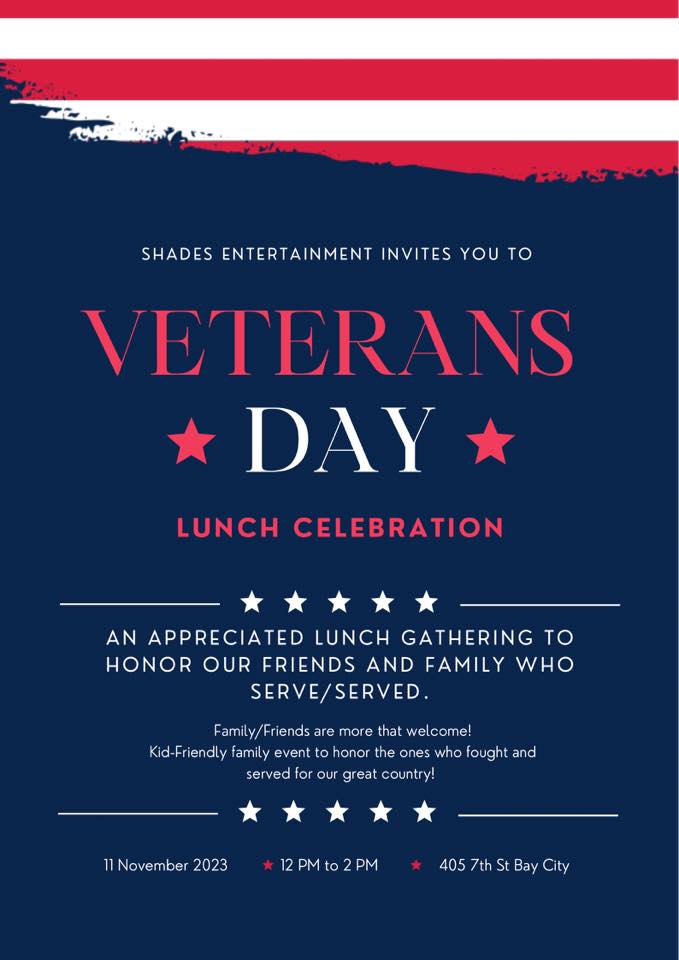 Shades club would like to honor our heroes, to remember their achievements, their courage and their dedication, and to say thank you for their sacrifices. Thinking of the heroes who join us in this memorable event and those who are here only in spirit, a person can't help but feel awed by the enormity of what we encounter. We stand in the midst of patriots and the family and friends of those who have nobly served.
This is a free-kid friendly event. Please join us for this celebration to honor America's veterans for their patriotism, love of country, and willingness to serve and sacrifice for the common good.
If you have a special dish you would like to bring you are more than welcome!
Again, thank you to all who fought, and still fights for our freedom and our country.
We don't know them all, but we owe them all. 
Marine Corps
Navy
Air Force
Coast Guard
Army
Space Force
The 6 branches who keep our country safe and free!
Please let us show our gratitude and honor- you, your loved ones, family, and friends this Veterans Day.