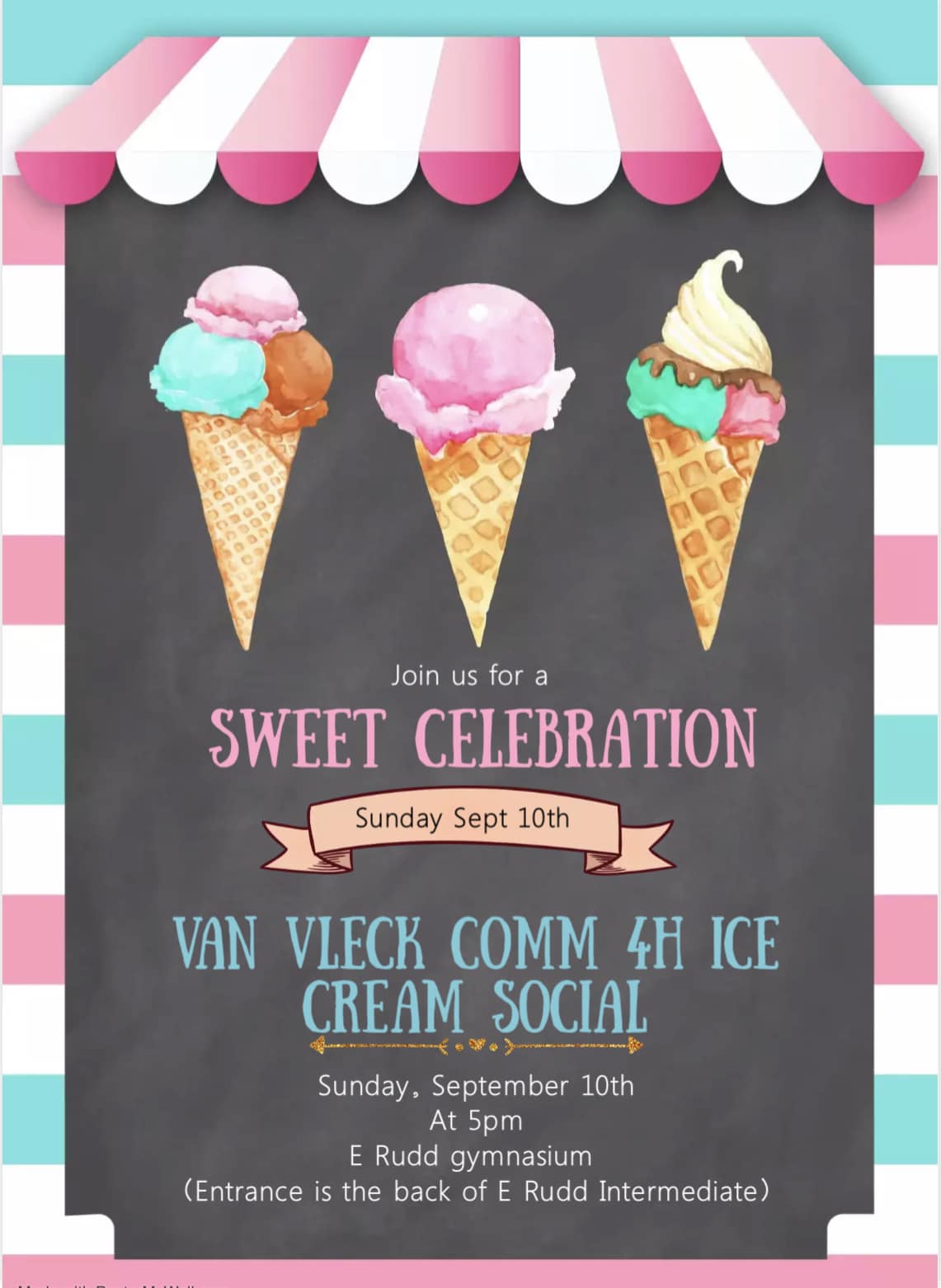 Are you in Kinder-12th grade and looking for something fun and educational to be involved in? You have found it! You're invited to our Ice Cream Social! Come get the "scoop" on what the Van Vleck Community 4-H Club has to offer! This social will be held at the Van Vleck E Rudd Intermediate gymnasium at 5 PM on Sunday, September 10th. All interested K-12th graders are invited!
This club focuses on developing leadership skills and giving back to the community. As a 4-H club member you can make an impact while having fun, joining a variety of projects that you are interested in, and making lifelong memories. If you would like to hear more about what we have to offer, come enjoy some ice cream and let us give you the "scoop"!
All students who are members through 4-H Connect by the first meeting will be entered for a $50 gift card! Bring a friend who may be interested in the club for an additional entry!