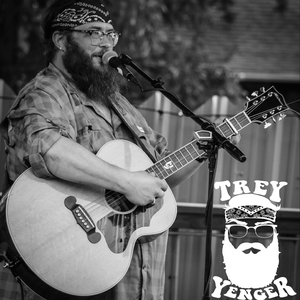 Trey Yenger Music offers a wide variety of musical genres. His covers are a collection of some of the greatest songs across many decades and just about every genre and his originals are a perfect blend of Folk, Americans, and Bluegrass. He has opened for national acts such as Jake Worthington, Doug Moreland, and Bleu Edmondson just to name a few.
Trey plays the guitar fantastically and has done so for 25 years. He brings to the table great melody along with comedy and unmatched vocals. He always puts on a good show when he plays. From John Denver to Halsey, no genre is taboo for Trey and he is a great blend of fun and talent.
For tickets and more information visit this site.