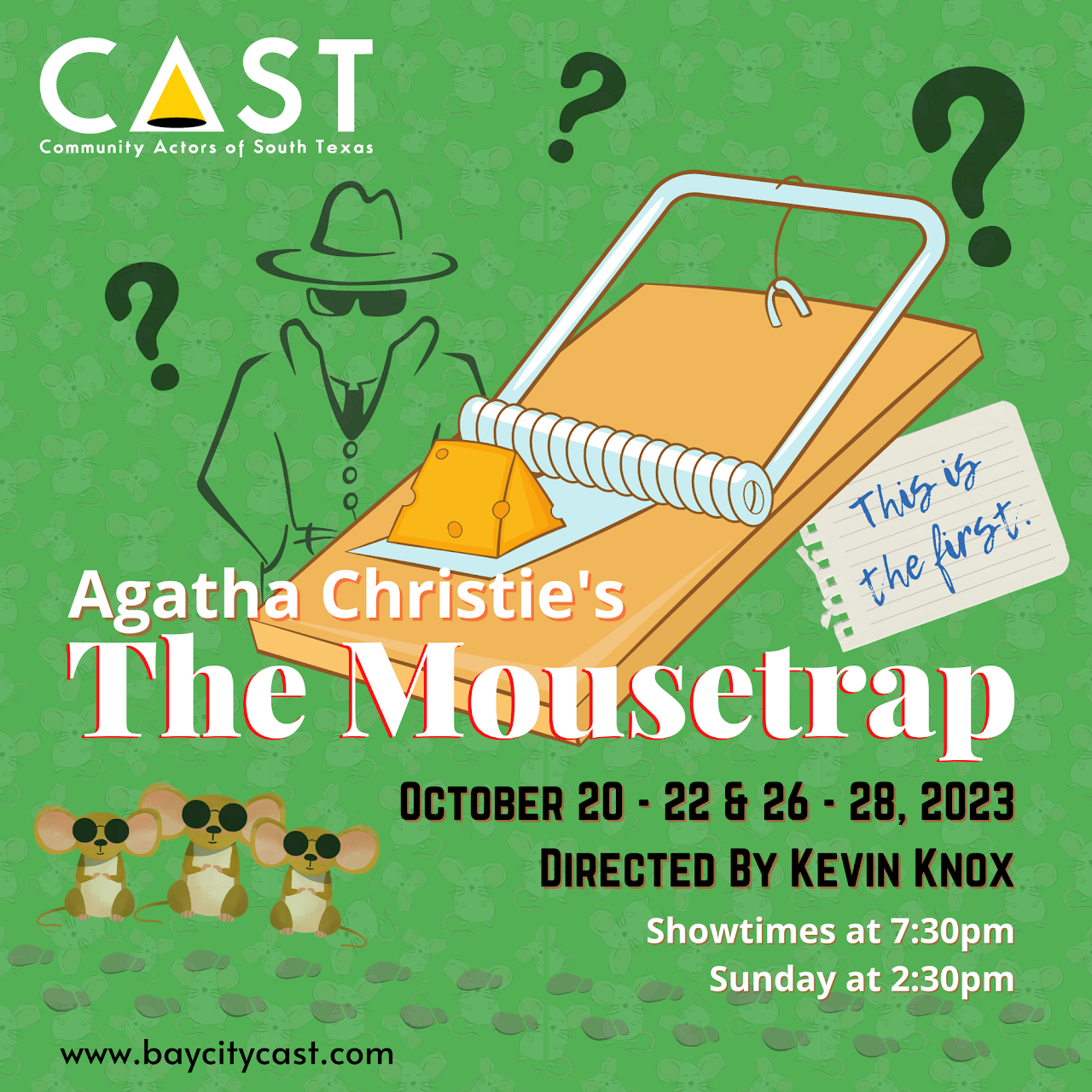 Community Actors of South Texas presents… Agatha Christie's The Mousetrap, directed by Kevin Knox. The murdery mystery is set in Monkswell Manor during a snowstorm where a local woman is murdered. Guests and staff quickly realize the killer is among them, and the seven strangers grow increasingly suspicious of one another.
A police detective, arriving on skis, interrogates the suspects: the newlyweds running the house; a spinster with a curious background; an architect who seems better equipped to be a chef; a retired Army major; a strange little man who claims his car has overturned in a drift; and a jurist who makes life miserable for everyone.  When a second murder takes place, tensions and fears escalate. 
Show runs about 2.5 hours with one 15 minute intermission.
Show times will be at 7:30 PM and Sundays at 2:30 PM. For more information and to buy tickets, visit Home (baycitycast.com)