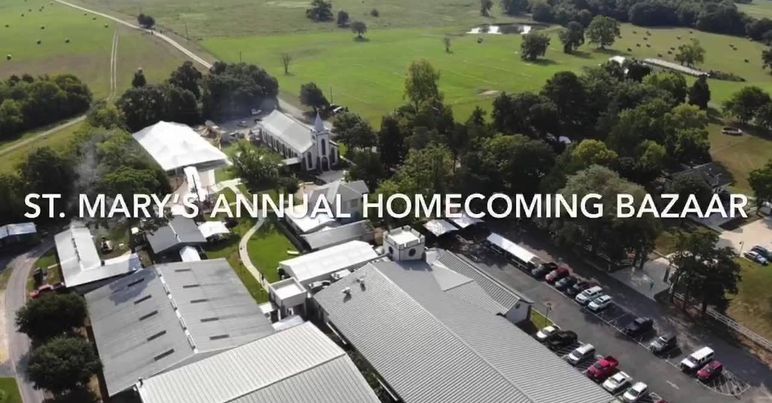 St. Mary's Historic German Painted Catholic Church in Plantersville, TX invites everyone to the 129th Annual Homecoming Bazaar on Sunday, September 3, 2023, from 11:00 am to 5:00 pm.
Come for the great food, cold drinks, silent auction, fantastic live auction, country store, plant booth, grocery booth, a fantastic list of raffle prizes and a "Kid's Zone" out of this world. Be sure to Register to bid at our In Person LIVE Auction and Online SILENT Auction at:
Plenty of free parking and free entry. BBQ plates are $15.00 each and game tickets will be available. Please bring cash or check. Auction purchases can be paid by credit card.
For more information, call the church at (936) 894-2223