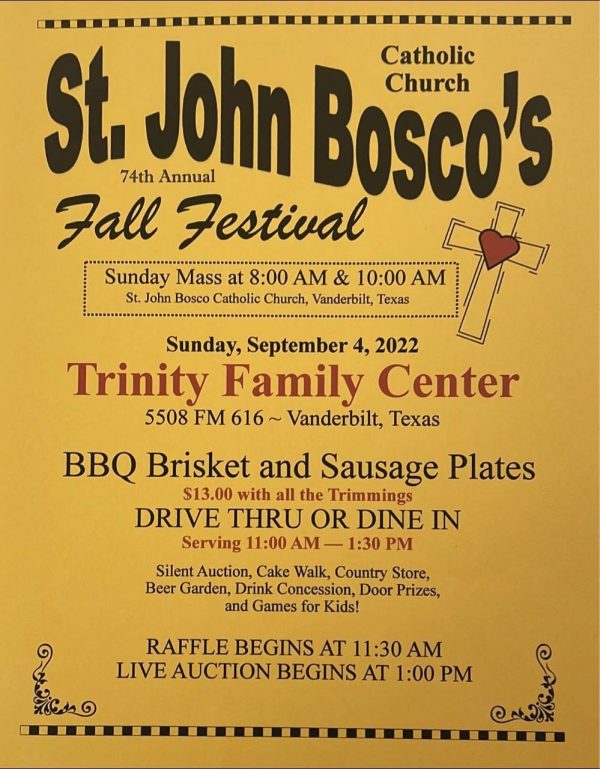 St. John Bosco's 74th annual Fall Festival will be held Sunday, September 4th at the Trinity Family Center located in Vanderbilt.  BBQ Brisket and sausage plates are $13 with all trimmings, drive thru and dine in will be serving from 11:00 AM to 1:30 PM.
Activities include: Silent auction, cake walk, country store, beer garden, drink concession, door prizes, and games for kids! A raffle will begin at 11:30 AM, live auction begins at 1:00 PM.
For any questions contact the St. John Bosco Catholic Church at (361) 284-3361.