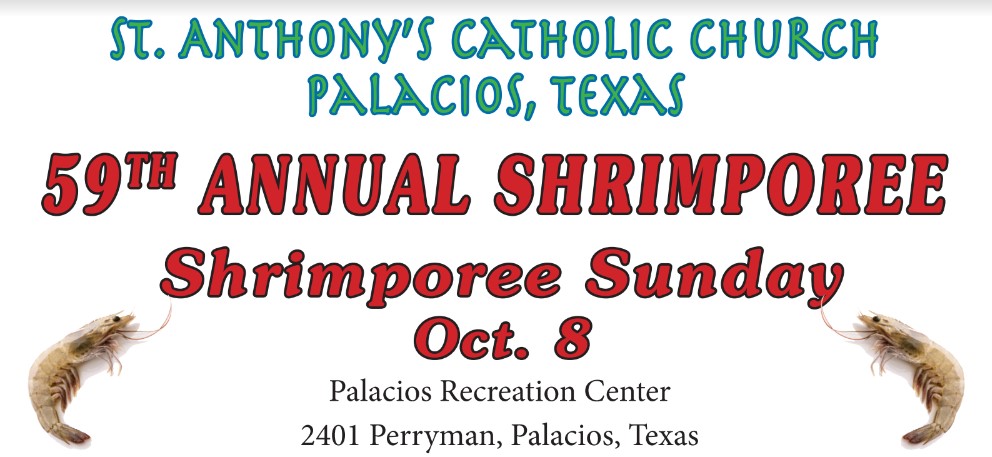 If you're ready for fun and great seafood… Then head to Palacios for St Anthony's Catholic Church's 59th Annual Shrimporee on October 8th! There will be music, games, and Vietnamese cuisine all at the Palacios Recreation Center on Sunday for family fun at the shrimporee! Come for the great food available in drive-in or takeout. Plates are $15 each for shrimp or BBQ (beef or chicken) plus all the trimmings.
There'll also be a country store, a live auction (starting at 1 PM), and you could win an awesome Tran Sport Boat at the raffle ($25 per ticket)! Boat raffle ticket and gift card drawings will happen at 4 PM. There will be 2nd, 3rd, 4th, and 5th place gift card prizes.
For more details, call the church office at 361-972-2446!