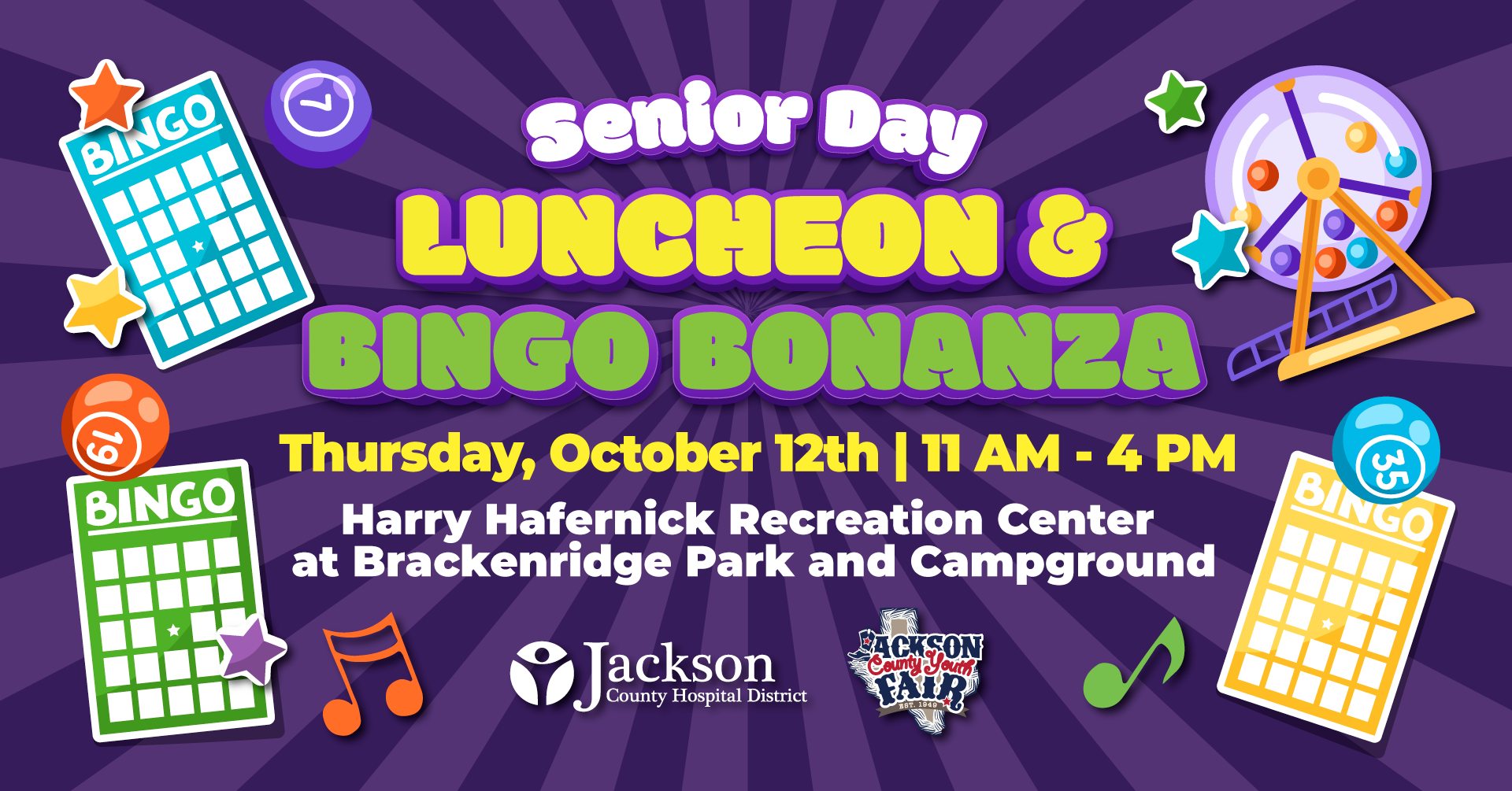 Mark your calendars for a day of celebration, entertainment, and camaraderie as the Jackson County Hospital District (JCHD) and the Jackson County Youth Fair proudly present the Senior Citizen's Day Luncheon and Bingo Bonanza on Oct. 12th.
This special event is set to take place on Thursday, October 12th, from 11 a.m. to 4 p.m. at the Harry Hafernick Recreation Center, nestled within the picturesque Brackenridge Park and Campground at 891 Brackenridge Parkway. This free event is provided to Jackson County area senior citizens, age 55 and older, by Jackson County Hospital District and the Jackson County Youth Fair.
Attendees are in for a treat with a host of activities lined up for the day. The event will kick off with a mouthwatering grilled hamburger lunch prepared by the Jackson County Law Enforcement Association from 11:30 a.m. – 12:30 p.m., and a drive-thru option for lunch will be available at this time while supplies last. During lunch, those opting to dine indoors at the Hafernick Recreation Center will be entertained by local musicians Eric Cruz, Morris Hopes, Anna Garcia, and Jessica Coleman.
Bingo Bonanza will take place from 1:30 – 3:30 p.m. But that's not all – door prizes are also on the agenda, adding an element of surprise to the day's festivities. This community gathering isn't just about fun; it's also a wonderful opportunity to explore a variety of health and community service booths with services specific to area seniors, offering valuable insights and information to all attendees. Flu vaccines will be available on-site. Interested individuals are kindly asked to bring their Medicare card for a seamless vaccination process.
To stay updated and learn more about this exciting event, follow Jackson County Hospital District on Facebook at https://www.facebook.com/JacksonCountyHospitalDistrict.