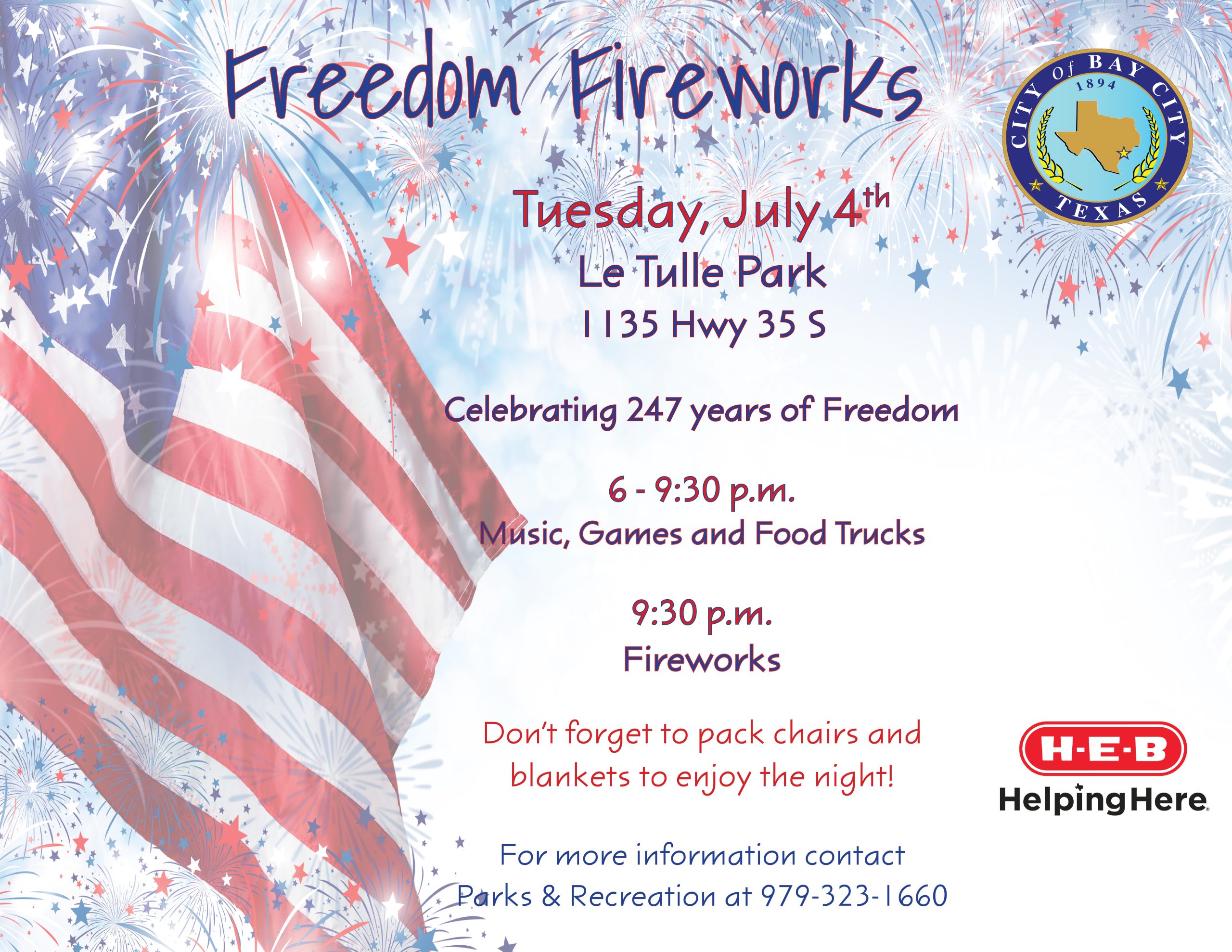 Red, White and Boom!
Celebrate our Nation's Independence with friends and family at Le Tulle Park as Bay City comes together as one community united to celebrate the 247th anniversary of our Founding Fathers' signing the Declaration of Independence.
The Preamble of the Declaration of Independence states that "We hold these truths to be self-evident, that all men are created equal, that they are endowed by their Creator with certain unalienable Rights, that among these are Life, Liberty and the pursuit of Happiness."
Hosted in the Le Tulle Park (1135 S Hwy 35) with music, inflatables, rockwall (new this year), games (backyard bass, giant checkers, corn hole to name a few) and a GRAND fireworks display.  Bay City Parks and Recreation Department have invited Nana's House of Treats, Kona Ice, Kate's Delights, Tiffany's Tasty Treats, MiniLicious Treats and Real Deal Grill to be on site to sell food and refreshments throughout the night.
The highlight of the evening will be the largest fireworks display in Matagorda County beginning at 9:30 p.m. (please do not park along the highway).
There is no charge for the event!  Make sure to bring money for fabulous food and refreshments and support our local food truck vendors!  Be sure to bring chairs and picnic blankets to sit on at the park.
Want more information on this event or other Parks and Recreation's programs, events, facilities or parks?  Check out the city's webpage; or follow them on Facebook: @BCPAR; Instagram: @BCPARD or Twitter: @baycity_parks.