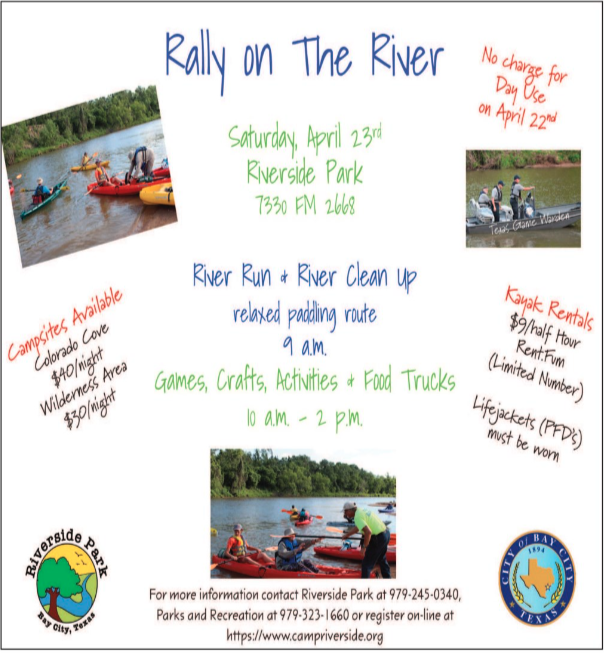 Enjoy the Rally on the River, river run and river clean up. There will also be a relaxed paddling route at 9am.
Enjoy a day full of games, crafts, activities, and food trucks from 10am- 2pm.
Kayaks will be available for rent for $9/ hour hour. (Lifejackets must be worn.)
Campsites are available at Colorado Cove for $40/ night and at the Wilderness are for $30/ night.
There will be no charge for day use on April 22 at Riverside Park.
For more information, contact Riverside Park at 979-245-0340, Parks and Rec at 979-323-1660 or register online.