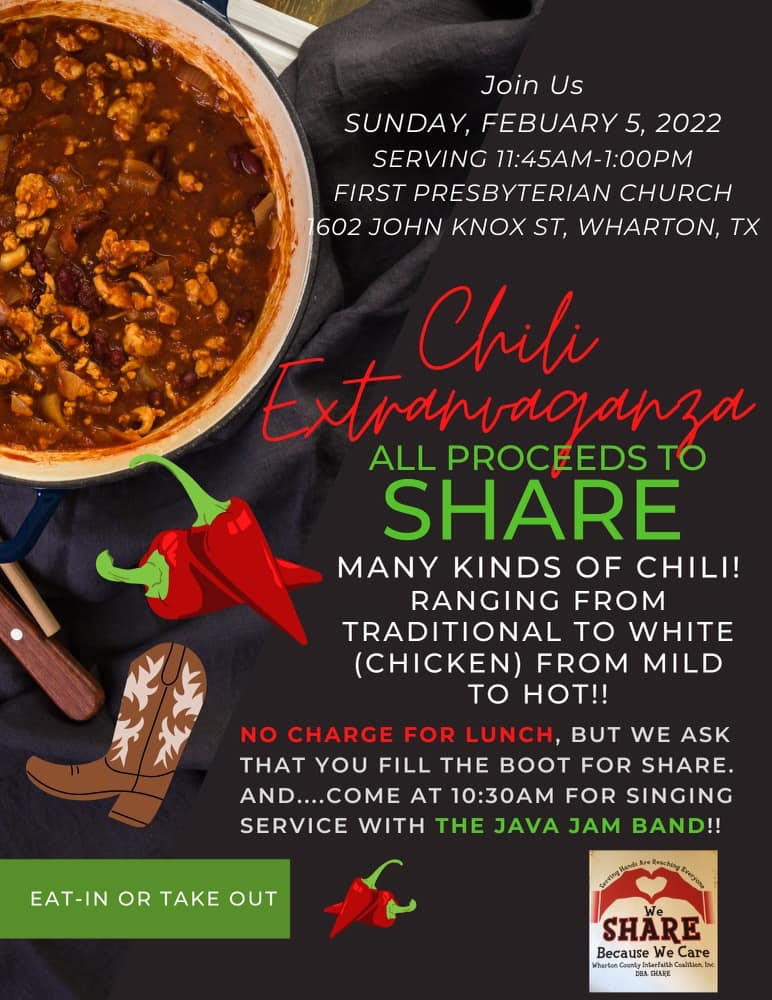 Join the First
Presbyterian Church, located at 1602 John Knox in Wharton, for their
Chili Extravaganza on Sunday, Feb 5th from 11:45am- 1pm. All proceeds benefit SHARE (Serving Hands Are Reaching Everyone).
Fill the boot, dine in or to go. There will also be a singing service with Java Jam Band. 
There is no charge for lunch, but they ask that you fill the boot for SHARE.