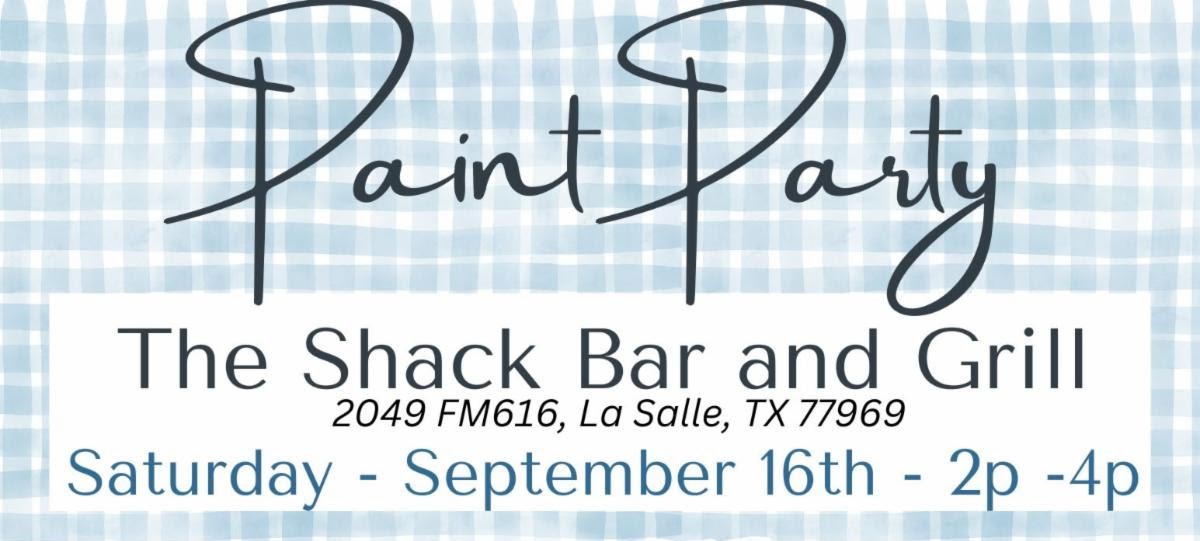 Grab your friends and come paint an adorable and super easy The Shack from a pre-drawn canvas (like a coloring book, just on a canvas) during a guided painting session. This design paints quickly.
Please sign up for your spot ahead of time (spots are $30 each, food and drink sold separately) at Paint Party – The Shack – September 16th. They take "day of…" walk ins too if they still have room – and will sketch you up a canvas and get you started quickly. Think you'll be running behind? They'll catch you up! No problem!
More than just a canvas paint events are always super easy, they just look difficult! They have paint on the table, tons of brushes, always on a pre-drawn canvas and they guide you thru every single step.
Grab a friend, a bottle of fantastic wine and come paint!