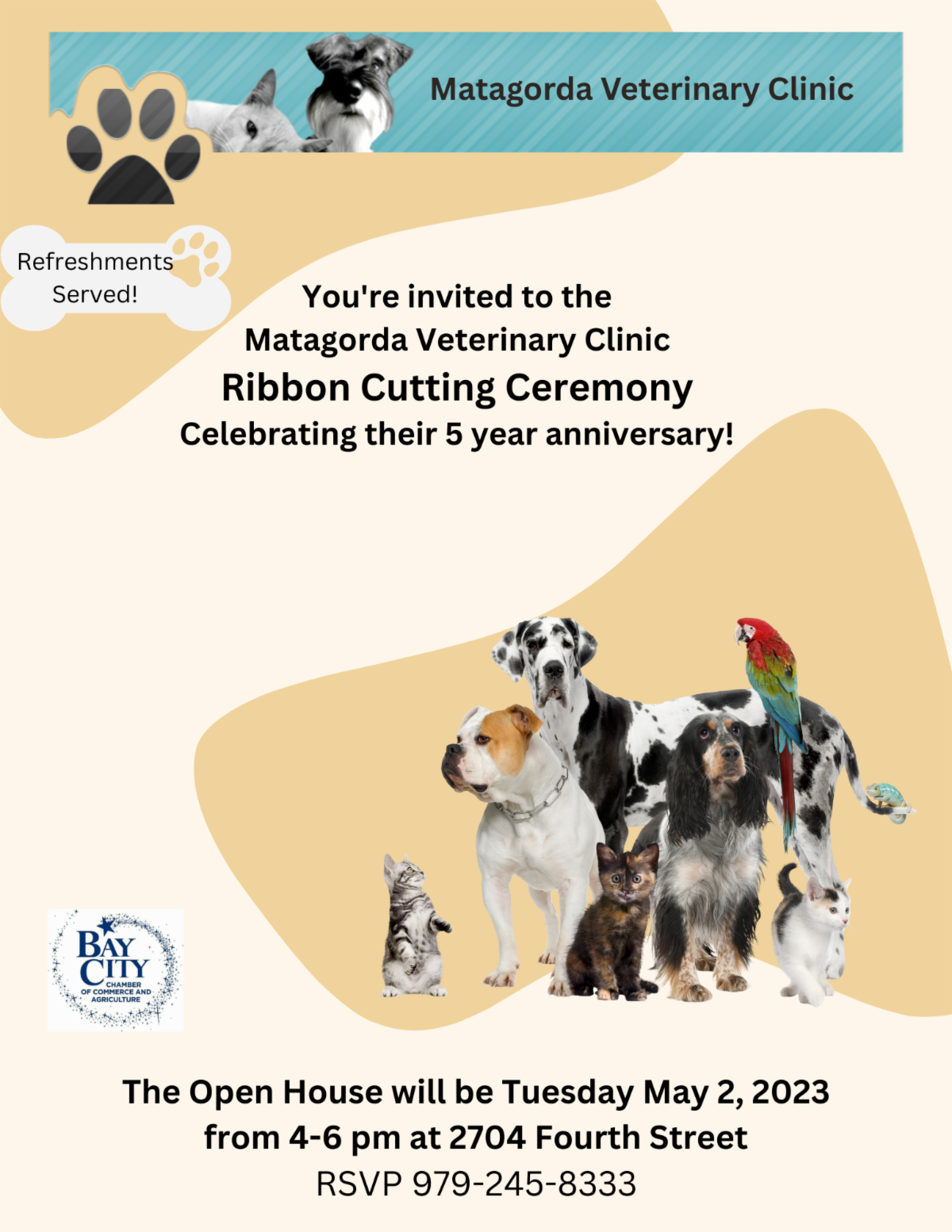 You're invited to the Matagorda Vet Clinic Ribbon Cutting Ceremony, celebrating their 5 year anniversary with the celebration joined by the Bay City Chamber!
The Open House will be on Tuesday, May 2nd from 4-6pm at 2704 4th St in Bay City.
RSVP for the event at 979-245-8333.
Refreshments will be served.