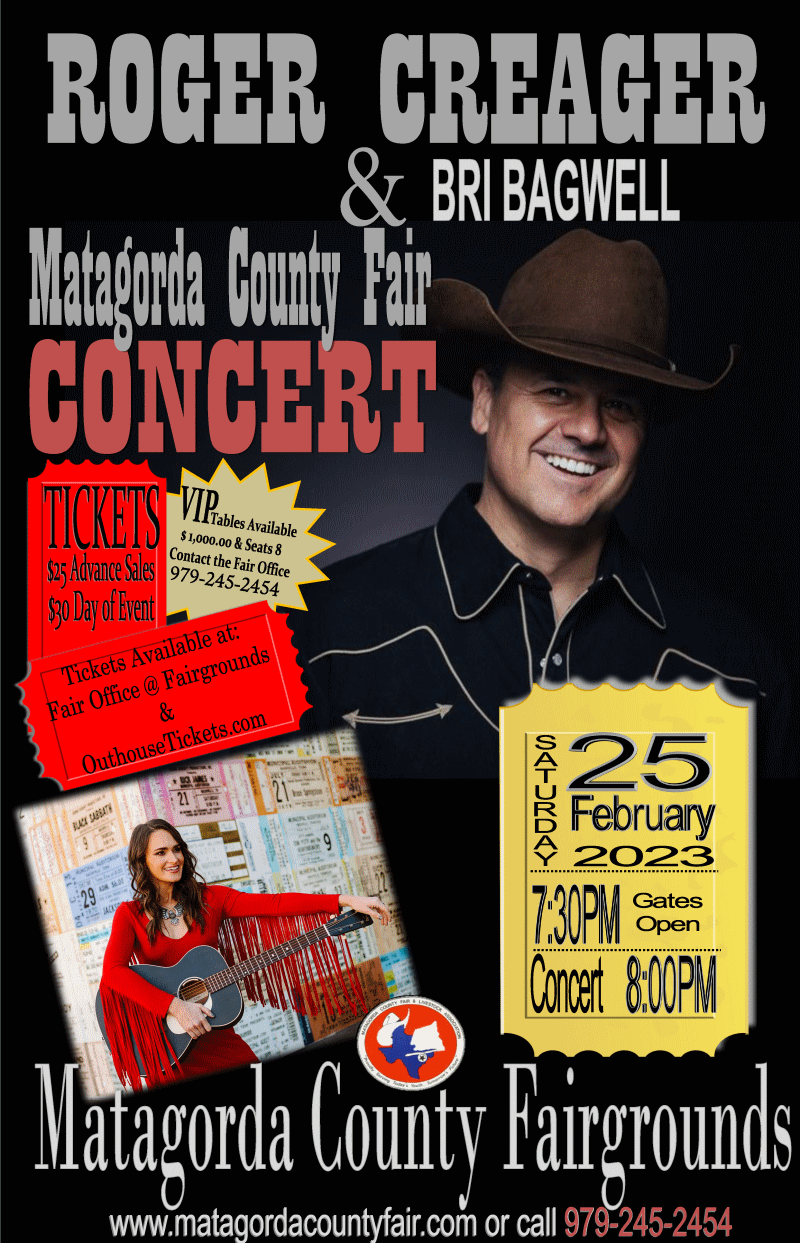 The Matagorda County Fair Concert with Roger Creager and Bri Bagwell will be on Feb 25th! Gates open at 7:30, Concert begins at 8pm. Tickets are $25 for Advanced Sales, $30 on the day of the event. VIP tables are also available.
Tickets are available at the Fair Office at the Fairgrounds, as well as OuthouseTickets.com.
For more information, call 979-245-2454 or visit matagordacountyfair.com.