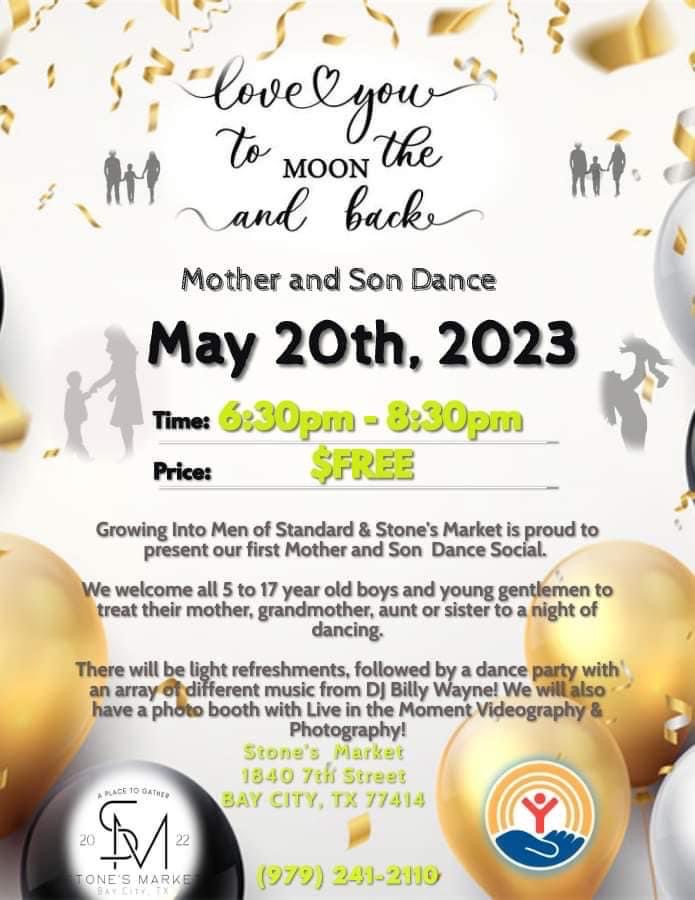 Growing into Men of Standard and Stone's Market is proud to present our first Mother and Son Dance social, on May 20th from 6:30- 8:30pm.
We welcome all 5 to 17 year old boys and young gentleman to treat their mother, grandmother, aunt or sister to a night of dancing.
There will be light refreshments, followed by a dance party with an array of different music from DJ Billy Wayne. They will also have a photo booth with Live in the Moment Videography and Photography.
Stone's Market is located at 1840 7th St, Bay City, TX 77414. (979) 241-2110.