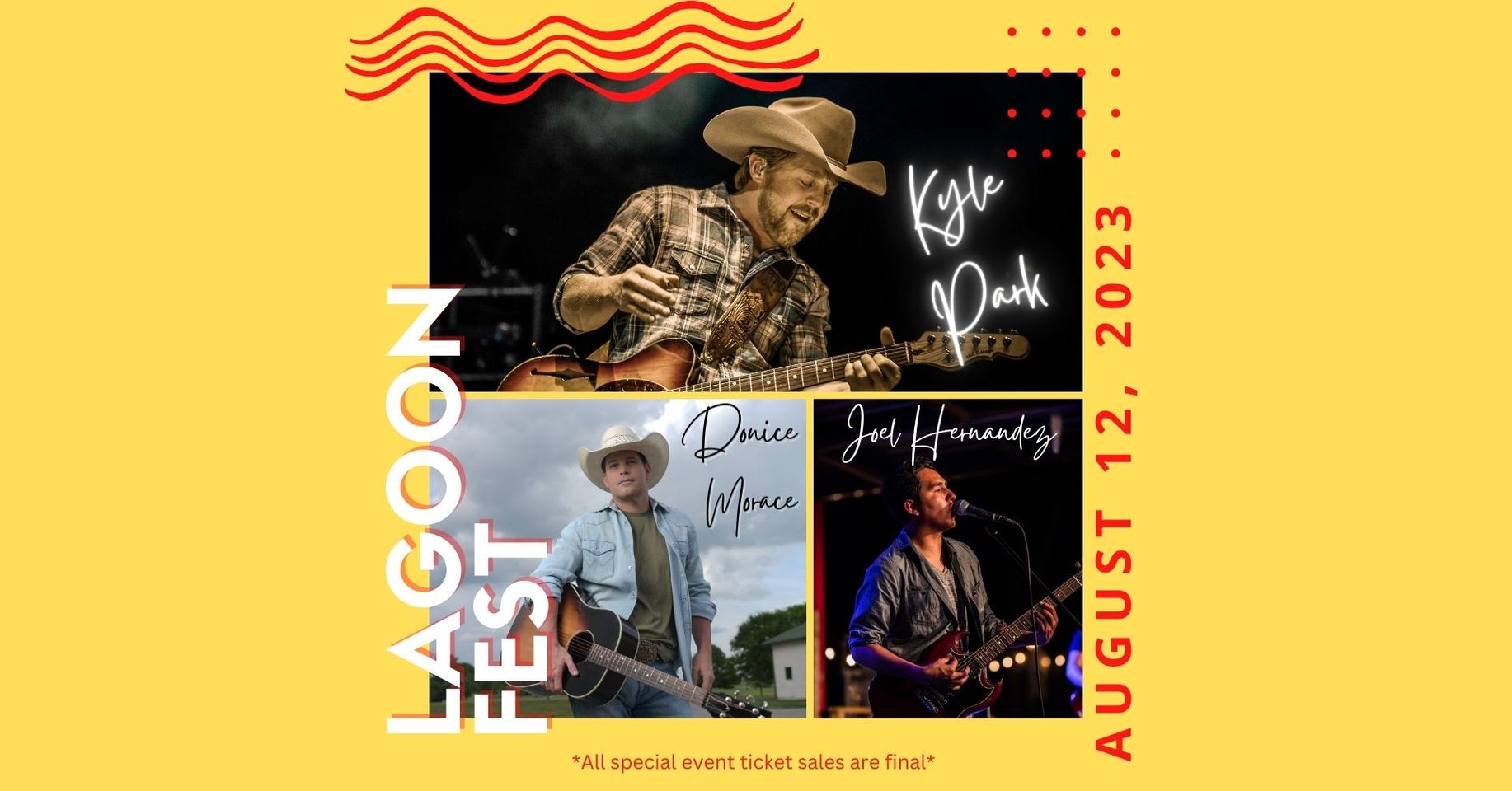 Come out to enjoy the El Campo Lost Lagoon RV Resort's 1st Annual Lagoon Fest! It is set to feature live performances from Donice Morace, Joel Hernandez, and headliner Kyle Park. Joel Hernandez will be playing from 12 – 2 PM, Donice Morace will play from 2:30 – 4 PM, and Kyle Park will end the night from 4:30 – 6 PM.
But that's not all! They'll have bingo, s'mores, activities for the kids, and a Family Fun Hour. There's also Chester's Cafe and a bar for food and refreshments.
Admission is $50 per ticket for the public, but you can also reserve an RV spot (there are 3 left!) which will have four tickets included with your reservation.
For more information, contact the EC Lost Lagoon RV Resort at 979-275-1600.