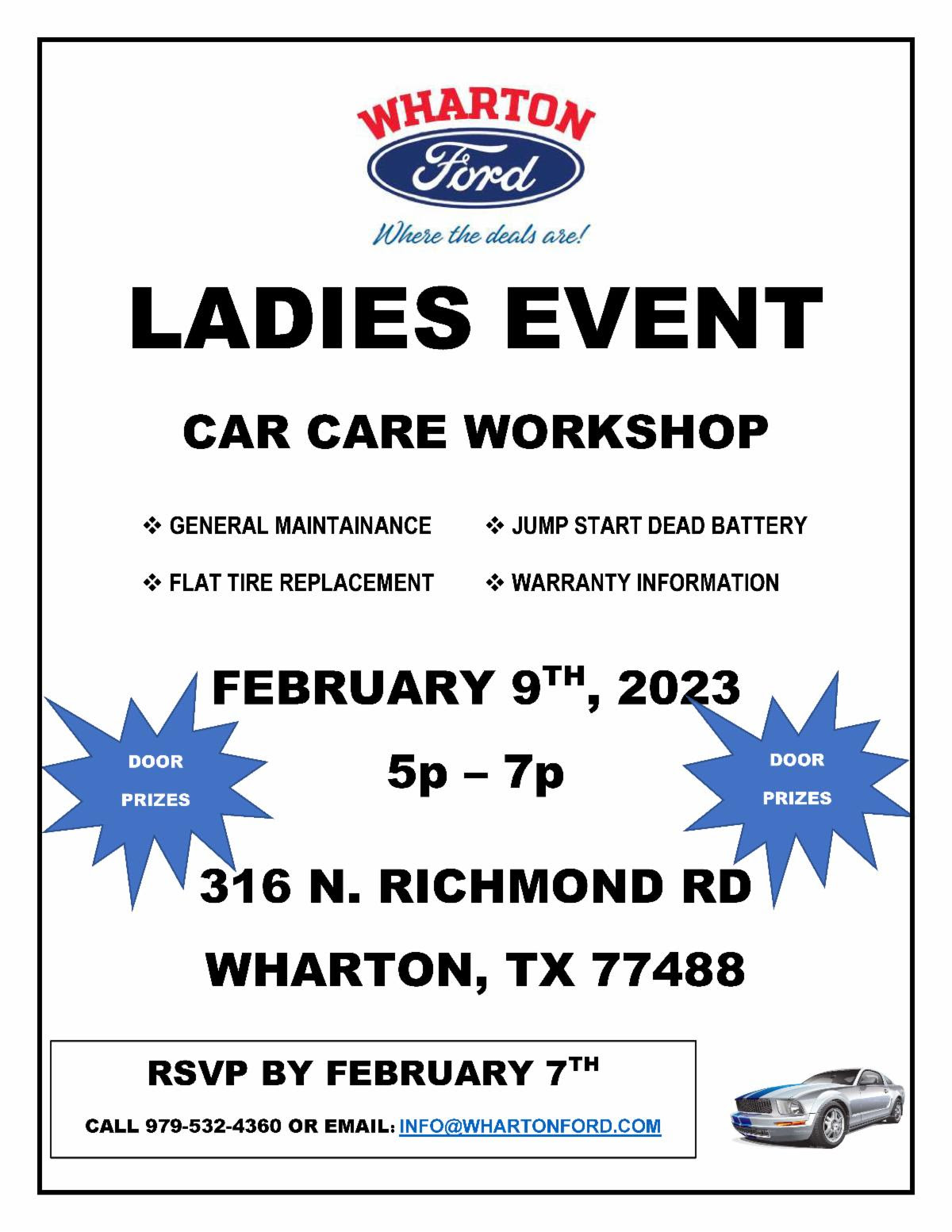 Wharton Ford is hosting a Ladies Event to teach proper car care. They will cover general maintenance, flat tire replacement, how to jump a dead battery and help with warranty information.
The event is on Feb 9th from 5-7pm. There will also be door prizes.
RSVP before Feb 7th for the event. For more information, call 979-532-4360 or email [email protected].