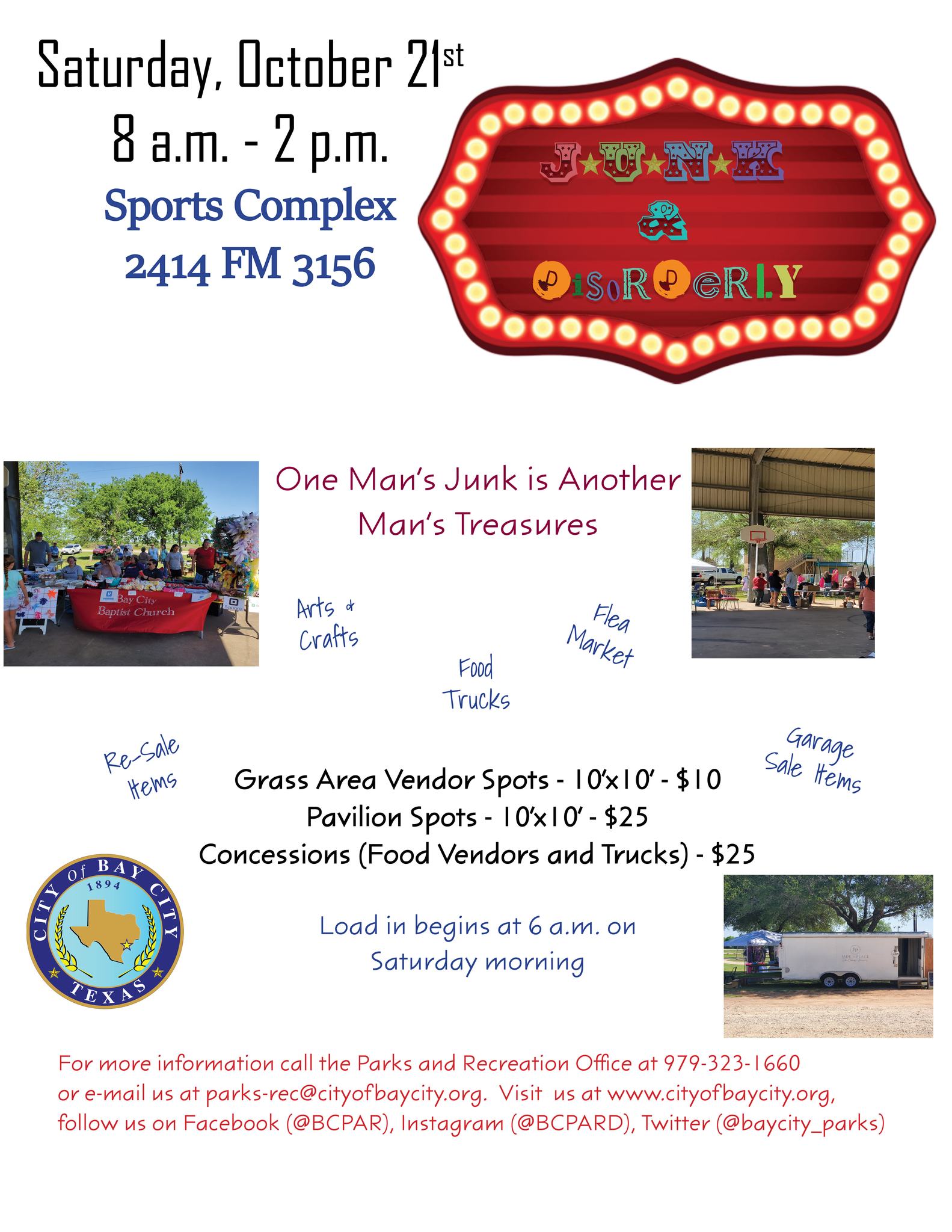 One Man's Junk Is Another Man's Treasure! Garage Sale, Flea Market, Arts & Crafts, Food Trucks!
All in one location! Junk & Disorderly at the Sports Complex located at 2414 FM 3156 from 8 a.m. – 2 p.m. on Saturday, October 21st. 
Attending and shopping is FREE!
What is a Junk & Disorderly? It is a mix of a yard sale and flea market.
Want to sell your items? Load in begins at 6 a.m.
Fees:
Grass area 10'x10' spot $10
Pavilion 10'x10' spot $25
Food Trucks 20'x20' spot $25
You can register two ways:
1) In person at Bay City Parks Administration, 1209 10th Street, Monday through Friday from 8 a.m. to 5 p.m.
2) Register on-line at 
https://www.cityofbaycity.org/190/Parks-Recreation
. Click on the Events and Programs button.
Want more info