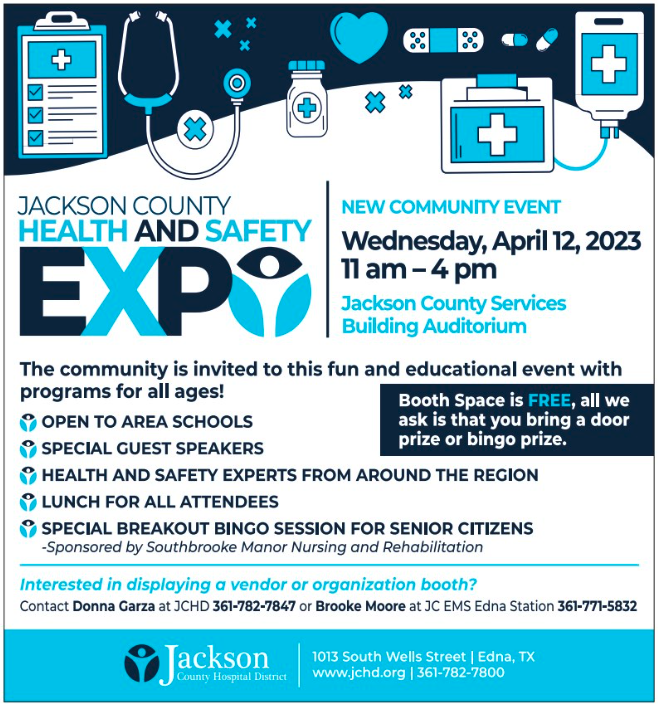 Attend the Jackson County Health and Safety Expo on Wednesday, April 12th from 11am-4pm at the Jackson County Services Building Auditorium.
The community is invited to attend this fun and educational event with programs for all ages.
If you are interested in displaying a vendor or organization booth, please contact Donna Garza at JCHD at 361-782-7847 or Brooke Moore at the JC Edna Station at 361-771-5832.
Booth spaces are free but you are asked to bring a door or bingo prize.