Hospice of South Texas 11th Annual Benefit Team Roping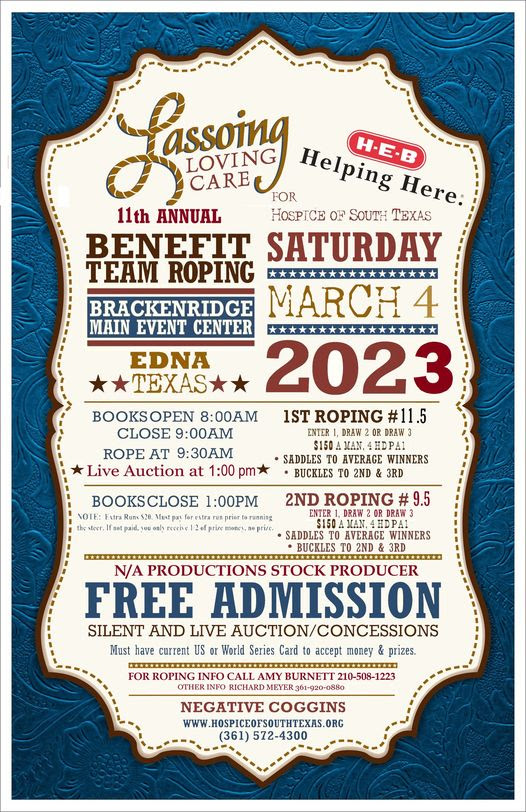 Attend the 11th Annual Benefit Team Roping Event at the Brackenridge Main Event Center on March 4, 2023. This event is for Hospice of South Texas.
This event is free admission so come out and spend the day with the family. Participate in the silent and live auctions. There are also concessions on site.
For roping info, call Amy Burnett at 210-508-1223. For any other questions, call Richard Meyer at 361-920-0880.