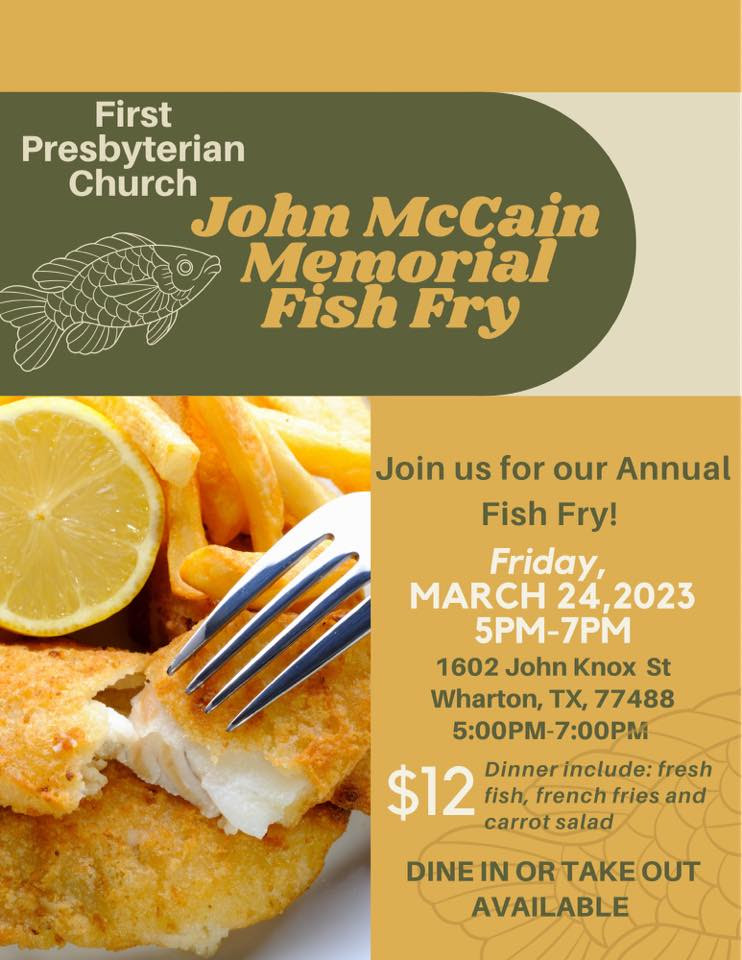 Join First Presbyterian Church as they host the John McCain Memorial Fish Fry. Its taking place on Friday, March 24, 2023, from 5-7pm, at 1602 John Knox St., Wharton, TX 77488.
The plates are $12 each and include fresh fish, french fries, and carrot salad.
Dine in or take out available.