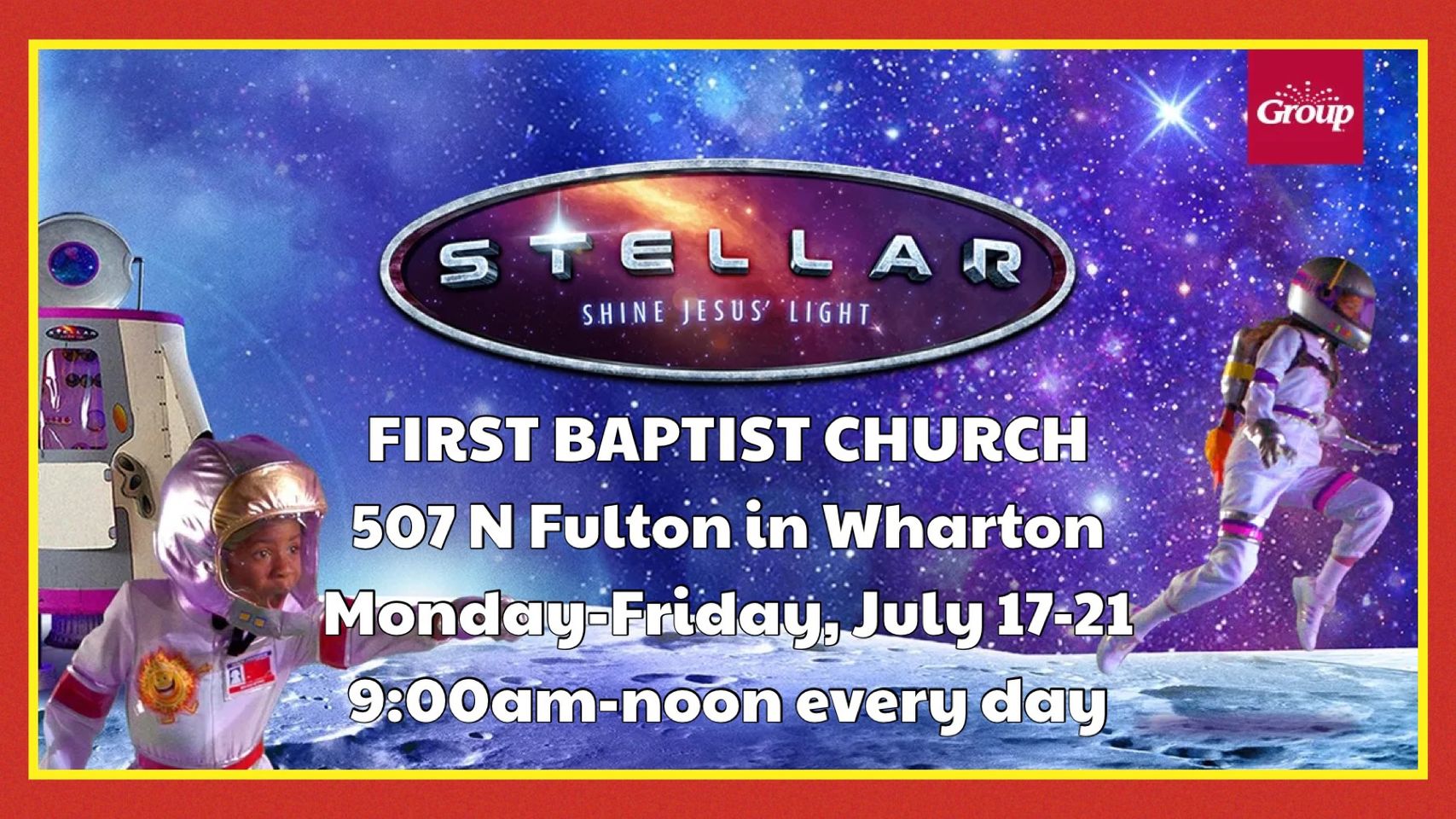 Launch into an out-of-this-world adventure that will leave an impression that will last a lifetime!
The FBC of Wharton is hosting a summer vacation bible school from July 17 – 21. Every day from 9 AM to 12 PM, kids from first through sixth grade can make new friends, partake in amazing experiments, have fun with creative games, and embark on surprising adventures. There will also be super fun snacks provided and incredible music playing. Your child will have a blast!
Registration is free and can be done online at First Baptist Church of Wharton, Texas – Wharton Texas (fbcwharton.com).
For more information, call the church at (979) 532-4295.