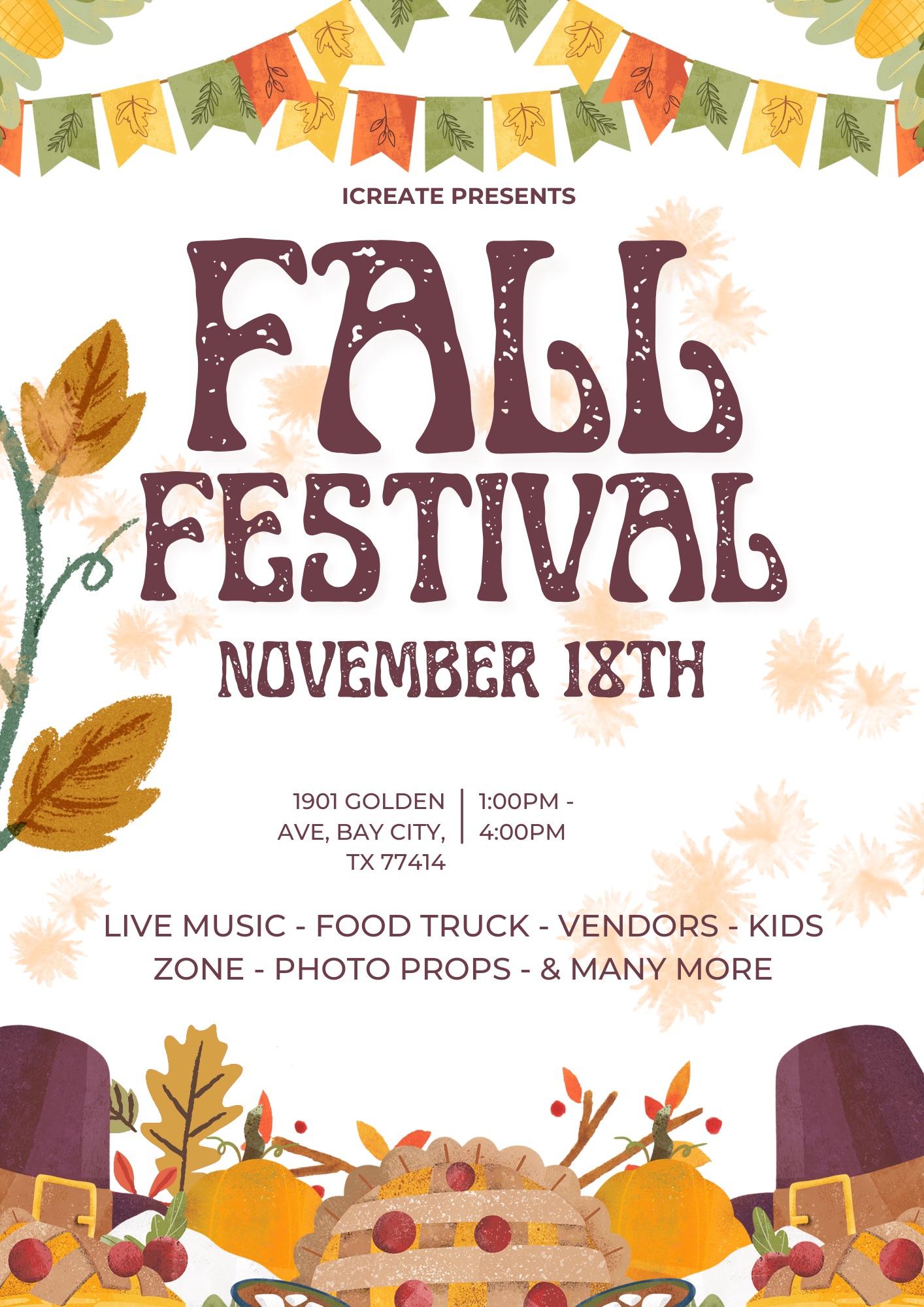 Come join us!
 ICreate's 1st Annual Fall Festival! 
They will have:
•Games
•Face Painting
•Fall Photo Booths
•Food Vendors
•Raffles
• And More!
*They will also be accepting can food donations*
All donations will be contributed to families that are in need this Thanksgiving.
All donations will be entered in our Thanksgiving Raffle Basket! 
Come join us dance, play games, view our vendors, and enjoy!