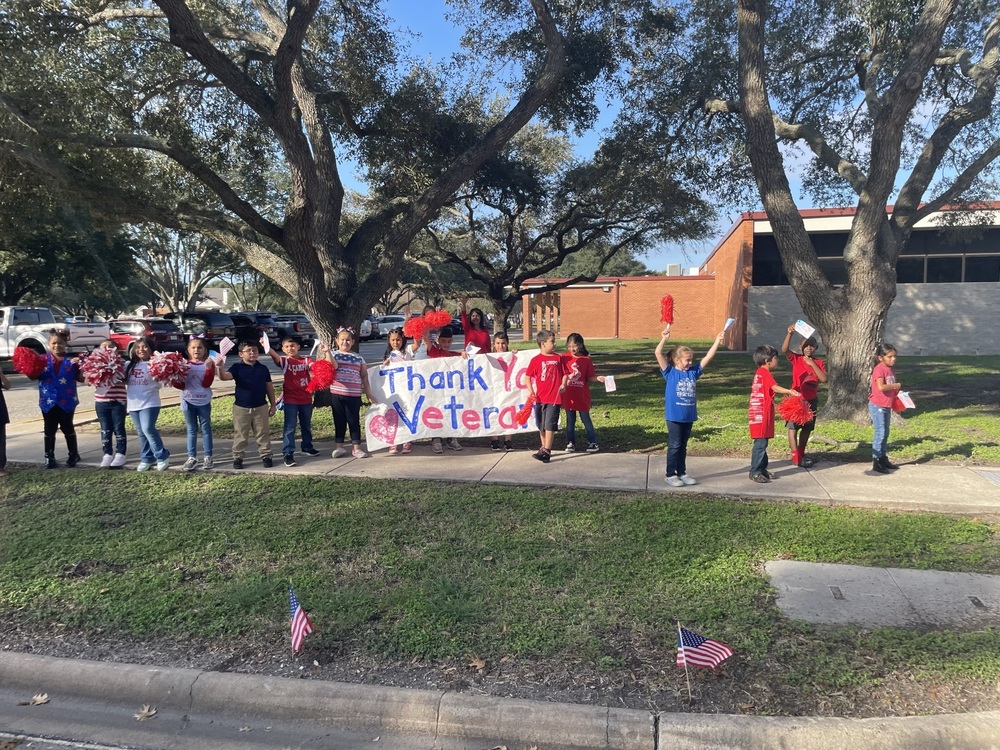 Due to weather, the November 10th Veteran's Day Parade was rescheduled to Friday, November 17th.
We would like to invite all Veterans and their family, that live in El Campo and surrounding communities, to participate in our El Campo Schools Veterans Day parade.
Where: Veterans meet at the El Campo Civic Center parking lot
We will start at 8:45 a.m. with a Salute to our Veterans with the High School Band/Choir performing the "Star Spangled Banner" and "TAPS" to honor fallen soldiers. Veterans will then follow the parade leader to ECMS, Myatt/Northside, Hutchins, ECHS and St. Philips School.
Veterans, please feel free to decorate your cars.  Veterans will be able to stay in their vehicles while being recognized for their service at each campus.
For those in our community that would like to come out to support and honor our Veterans, a good spot to park to watch the beginning of the parade would be at Access Storage(the old Lack's building).
This year the parade will turn onto Mechanic Street after the Middle School, and head towards Taco Bell to turn right onto Webb Street.
For more information, contact El Campo ISD at 979-543-6771