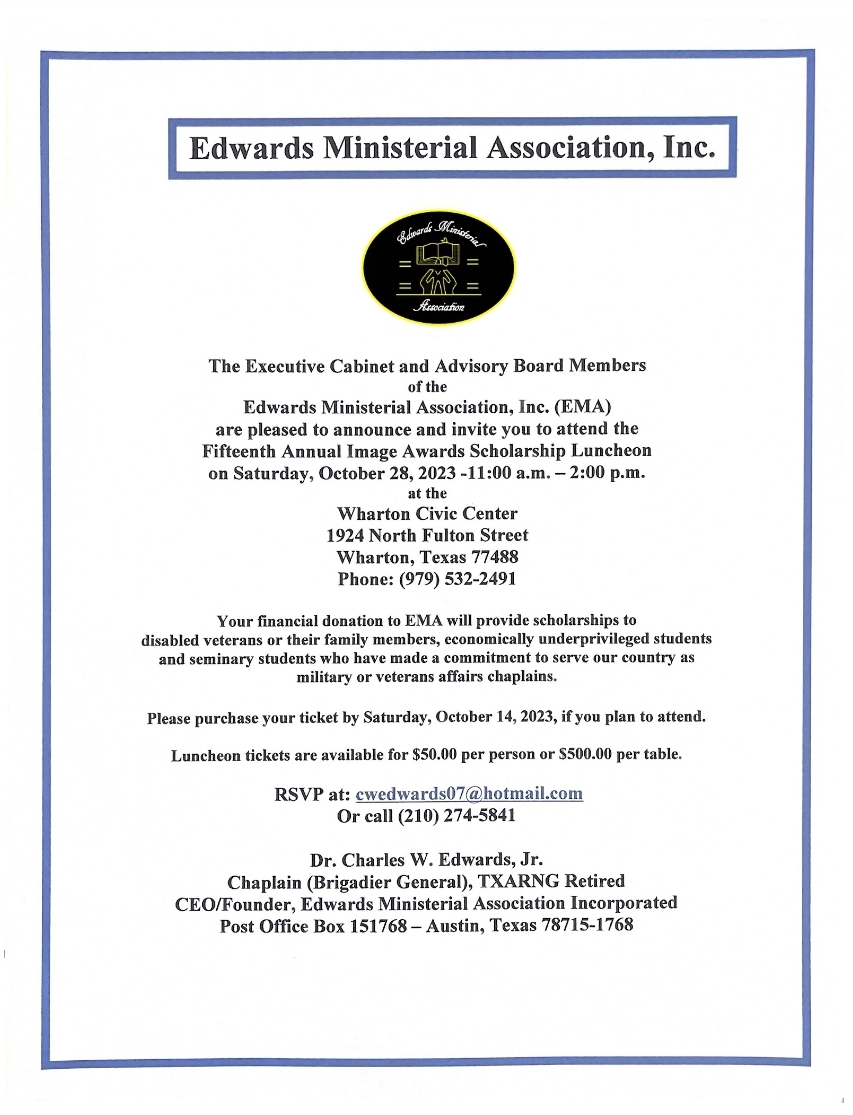 The Executive Cabinet and Advisory Board Members of the Edwards Ministerial Association, Inc. (EMA) are pleased to announce and invite you to attend their 15th Annual Image Awards Scholarship Luncheon on Saturday, October 28th from 11 AM – 2 PM at the Wharton Civic Center.
Your financial donation to EMA will provide scholarships to disabled veterans or their family members, economically underprivileged students and seminary students who have made a commitment to serve our country as military or veterans affairs chaplains. This calendar year they hope to give ten students $1,000 each for $10,000 in interest free scholarships so they can further their education.
Please purchase your ticket ($50 per person or $500 per table) by October 14 if you plan to attend.
RSVP at [email protected] or call (210)274-5481.