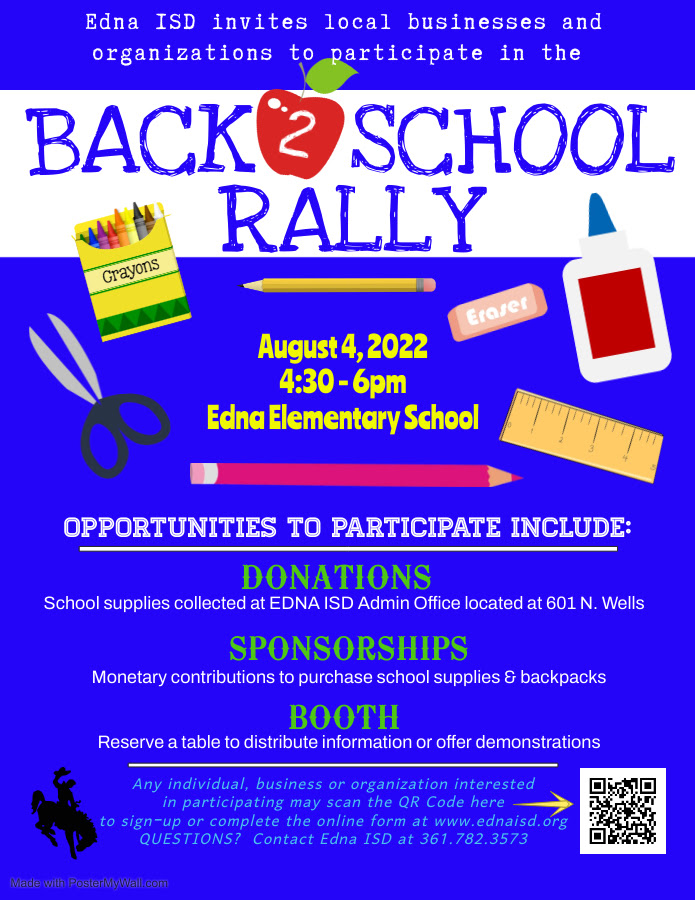 Edna ISD is hosting a back to school rally on August 4 at Edna Elementary School! They invite local businesses and organizations to participate. Opportunities to participate include:
Donations! You can donate school supplies at Edna ISD Admin Office located at 601 N. Wells.
Sponsorships! Monetary contributions to purchase school supplies and backpacks.
Booths! Reserve a table to distribute information or offer demonstrations.
If you are interested in helping out, complete the online form at https://www.ednaisd.org/. If you have any questions, please call 361-782-3573