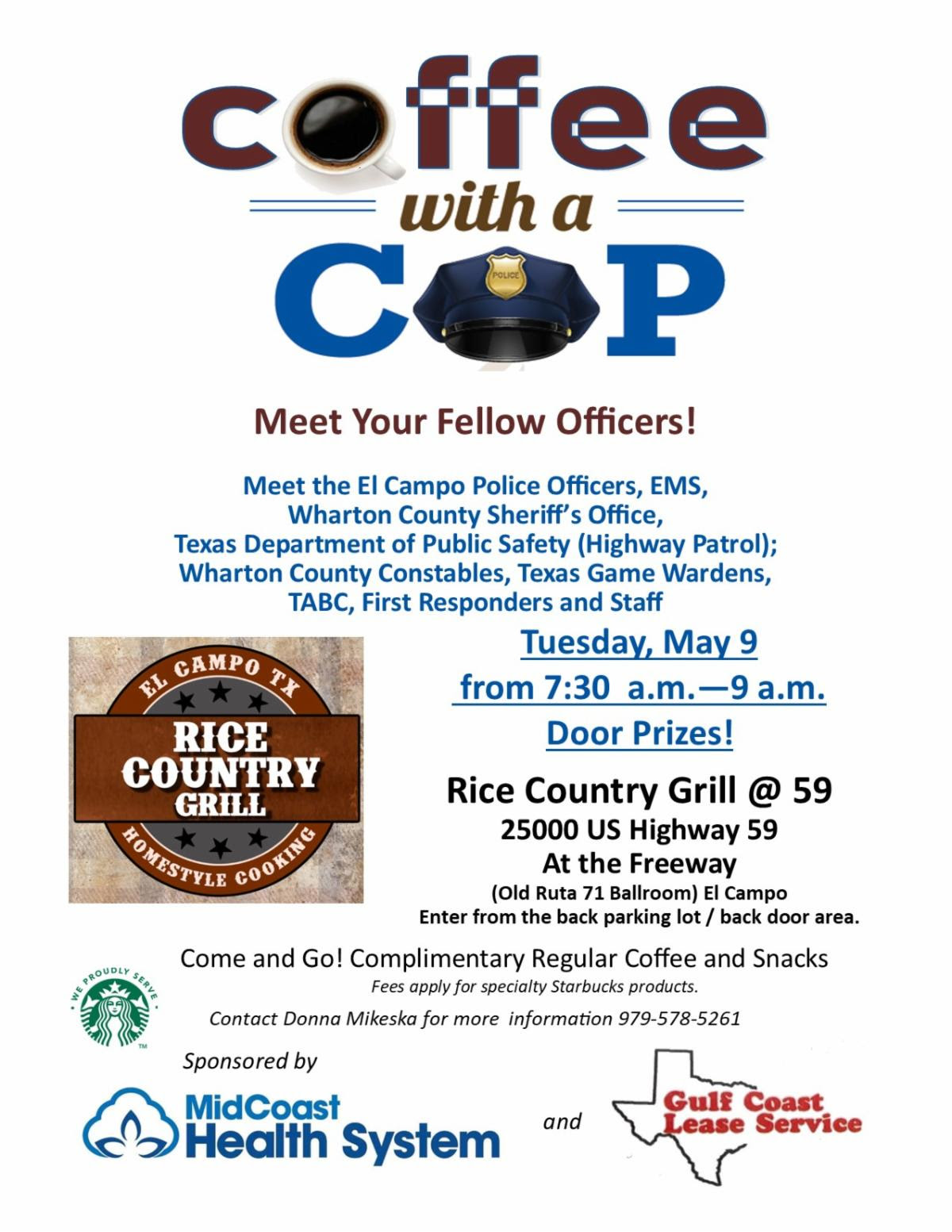 Coffee with a Cop- Meet Your Fellow Officers!
Meet the El Campo Police Officers, EMS, Wharton County Sheriff's Office, Texas Department of Public Safety (Highway Patrol), Wharton County Constables, Texas Game Wardens, TABC, First Responders and Staff, on Tuesday, May 9th from 7:30-9:00am at the Rice Country Grill @59.
There will be door prizes!
Come and go! Enjoy complementary regular coffee and snacks!
Contact Donna Mikeska for more information at 979-578-5261.