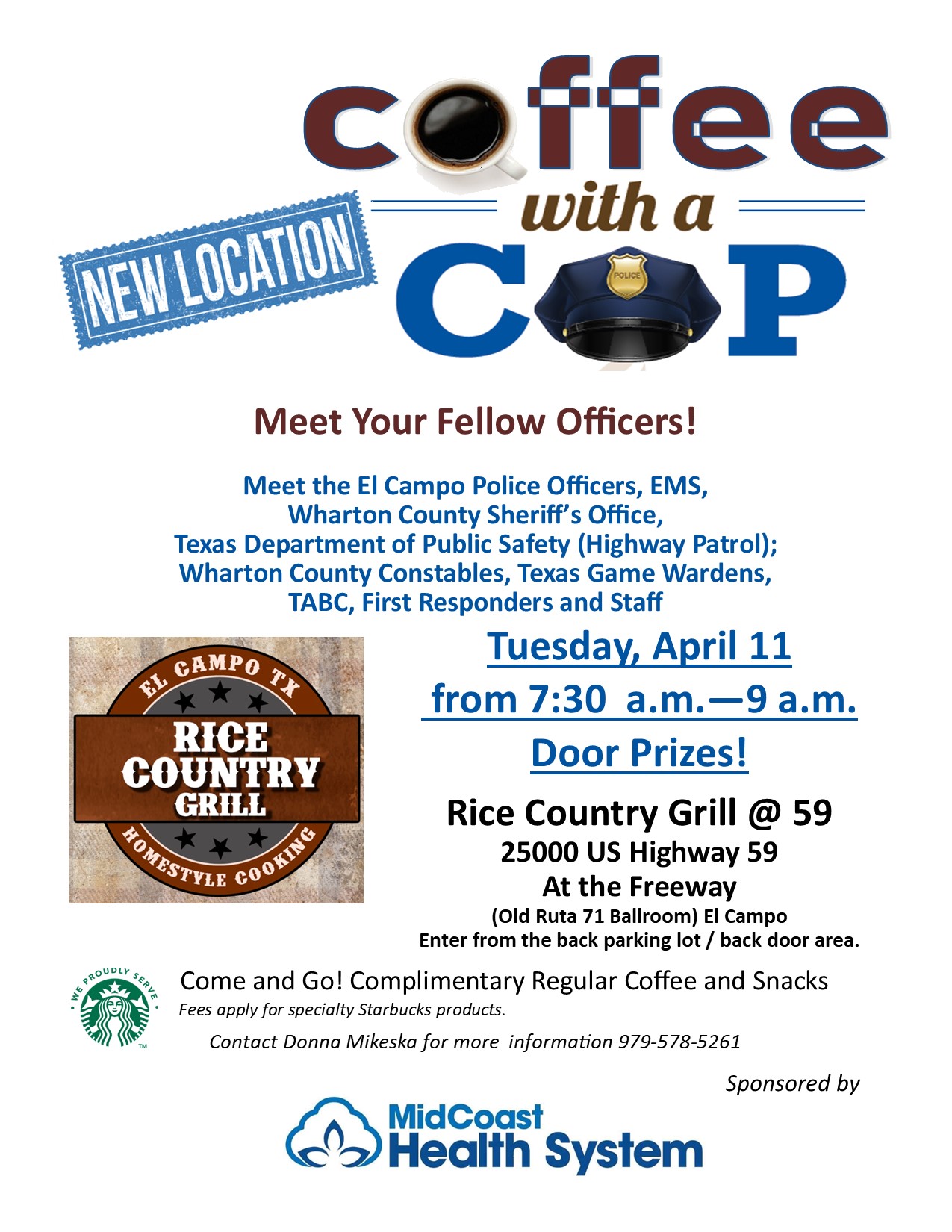 Meet Your Fellow Officers! Meet the El Campo Police Officers, EMS, Wharton County Sheriff's Office, Texas Department of Public Safety (Highway Patrol); Wharton County Constables, Texas Game Wardens, TABC, First Responders and Staff!
Tuesday, April 11, from 7:30 a.m.—9 a.m.
Door Prizes!
Rice Country Grill @ 59, 25000 US Highway 59 At the Freeway, (Old Ruta 71 Ballroom) in El Campo
Enter from the back parking lot / back door area.
Come and Go! Complimentary Regular Coffee and Snacks. Fees apply for specialty Starbucks products.
Contact Donna Mikeska for more information 979-578-5261
Event sponsored by MidCoast Health System