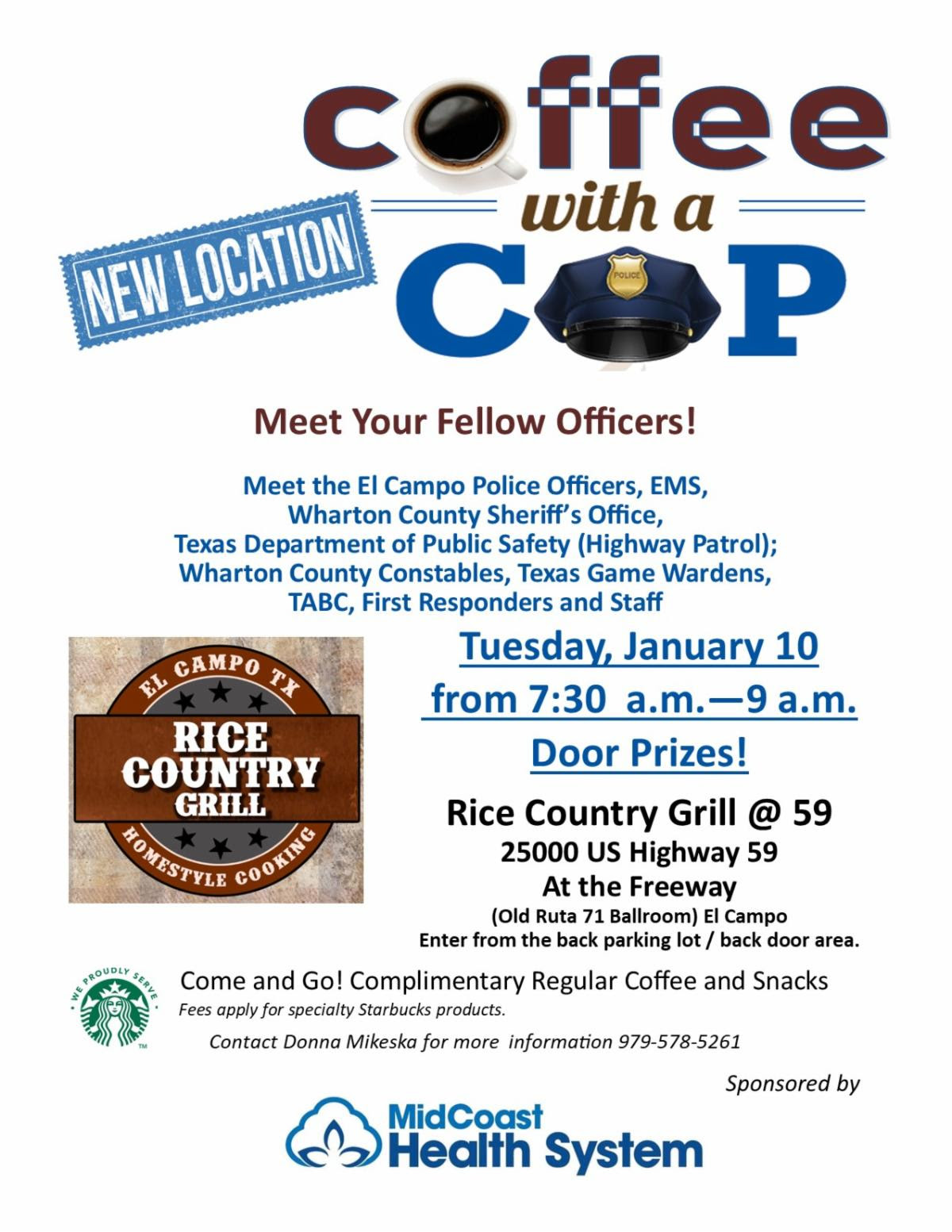 Meet your fellow officers from 7:30AM-9AM at Rice Country Grill @ 59, the highway location, located at 25000 US 59.
The event is taking place on Jan 10, 2023. Come and go with complimentary coffee and snacks provided. There will also be door prizes.
Contact Donna Mikeska for more information 578-5261.