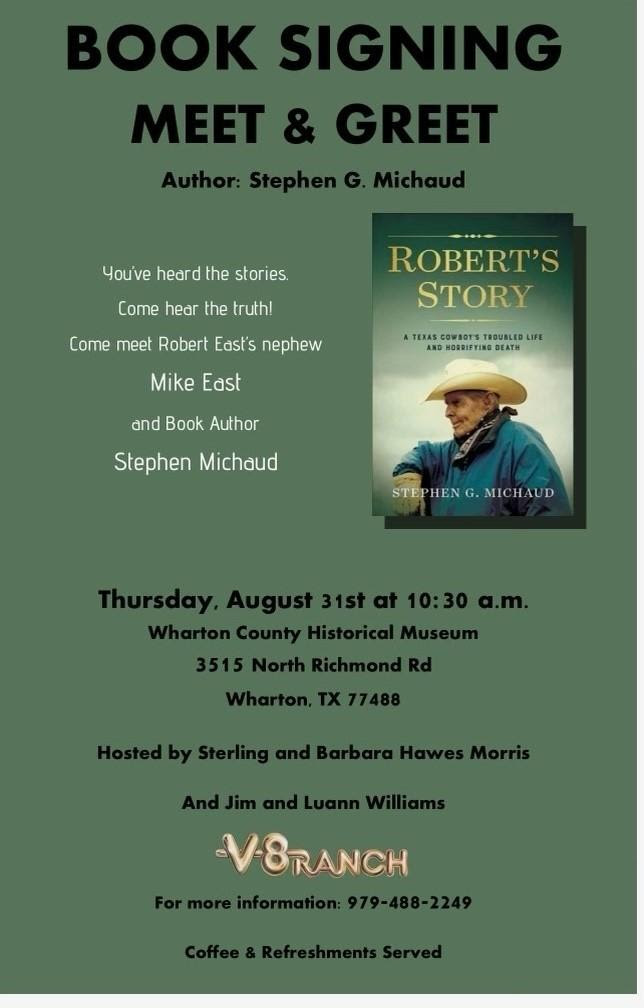 You're invited to a Book Signing Meet and Greet with Author Stephen G Michaud, on Thursday, Aug 31st at 10:30am, at the Wharton County Historical Museum.
Address: 13515 North Richmond Road, Wharton 77488.
Come meet Robert East's nephew, Mike East, and Meet the Author of the Book, Robert's Story.
Hosted by Sterling and Barbara Hawes Morris and Jim and Luann Williams, along with V8 Ranch.
For more information, please call 979-488-2249.
Coffee and Refreshments will be served at the event.