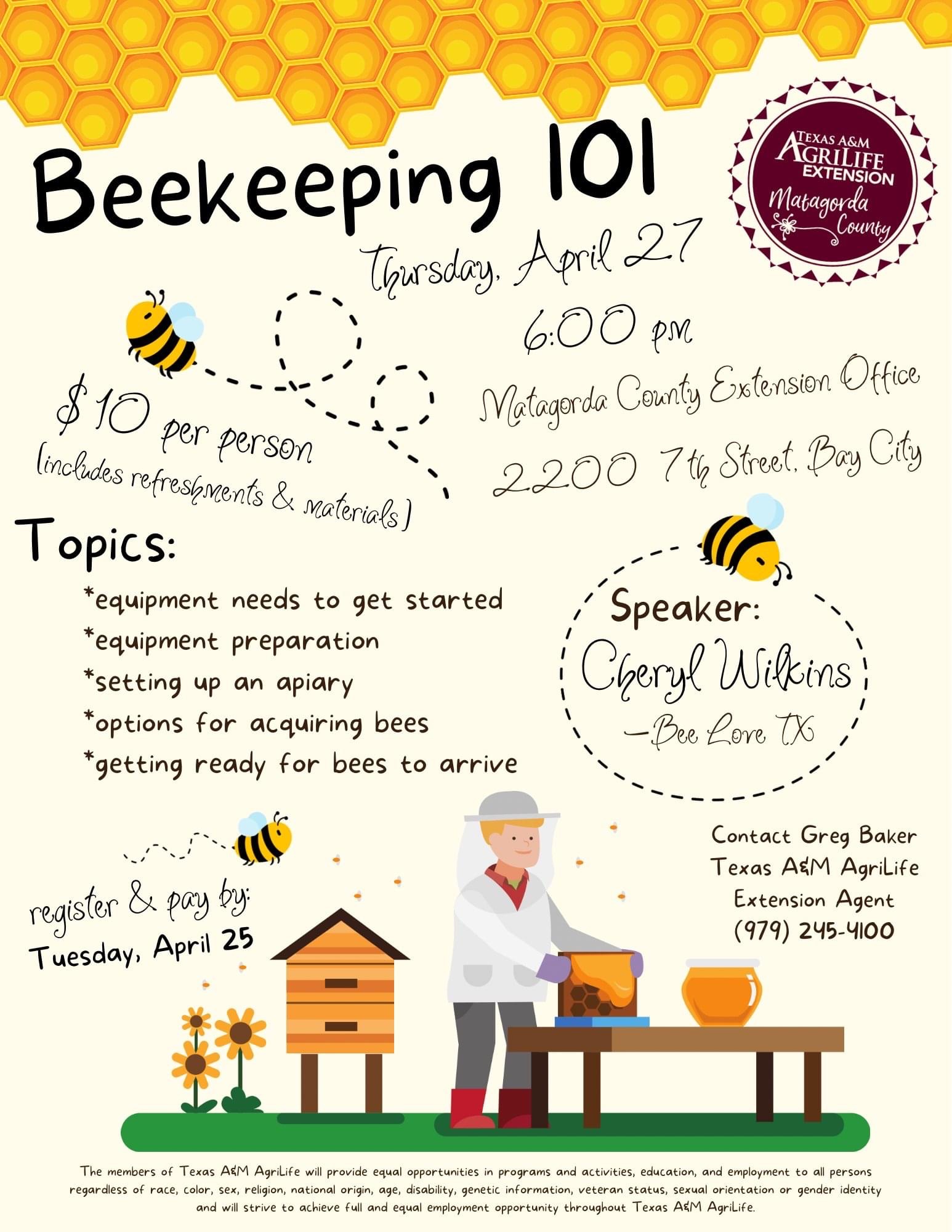 Beekeeping 101 is taking place April 27, at 6pm at the Matagorda County Extension Office, located at 2200 7th Street in Bay City.
The cost is $10 per person and includes refreshments and materials.
Topics: Equipment needed to get started, equipment preparation, setting up an apiary, options for acquiring bees and getting ready for bees to arrive.
The speaker is Cheryl Wilkins from Bee Love Texas
Register and pay before Tuesday, April 25th.
For more information, contact Greg Baker from Texas A&M AgriLife Extension Agent at (979) 245- 4100.