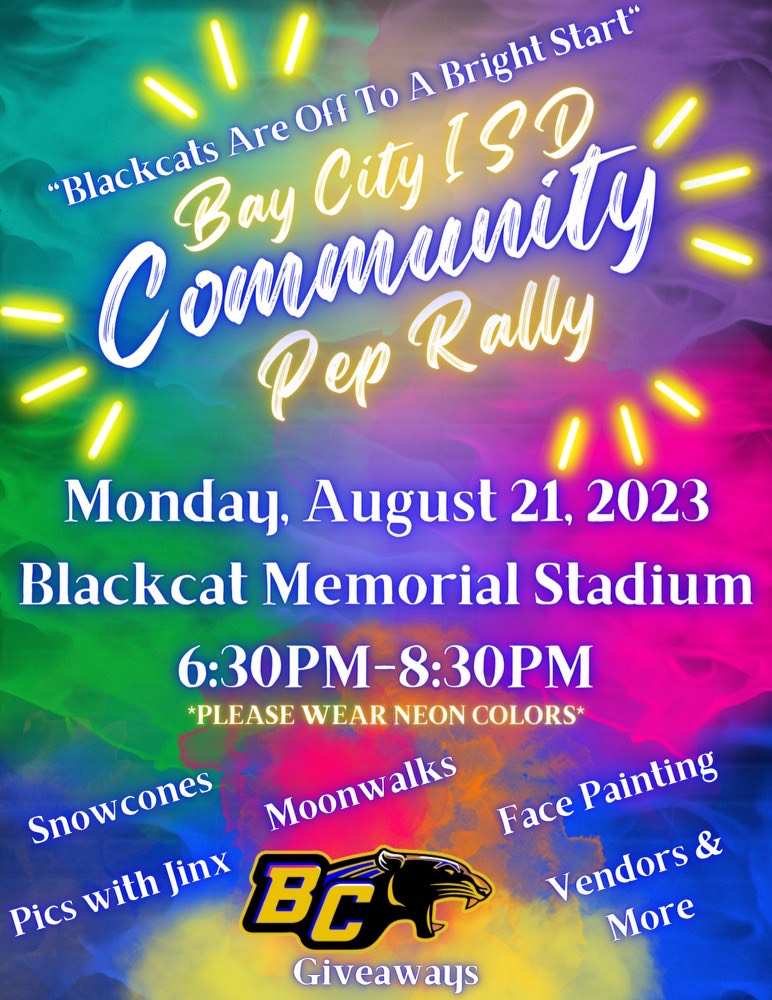 Mark your calendars for the Annual Community Pep Rally! All age groups are welcome. Come out and help send off the Blackcats to a Bright Start!
Don't forget to wear your NEON colors! You're in for a treat with snow cones, DJ Billy Wayne in the mix, bounce houses, vendors, and much more!
Do you have Blackcat or School Spirit Gear that you would like to sell? Are you a local small business with goodies to sell? Email [email protected] to set up your table and sell your items at the BCISD Community Pep Rally.
For more information about the pep rally, contact BCISD at (979) 401-1000