Bay City Pilot Club's Celebrity Waiter Event
October 13, 2022 @ 6:00 pm

-

10:00 pm

The price of your meal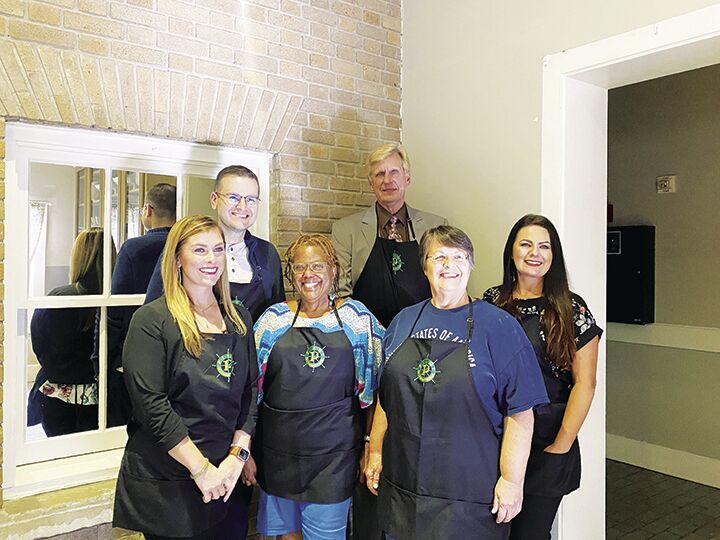 Ever thought what it might be like to have a local Matagorda County "celebrity" take an order in a restaurant setting? Then the Bay City Pilot Club has just the right event to fulfill that need. Each year the club puts on an event called Celebrity Waiter, where prominent members of the community are chosen to be waiters and serve those that have purchased a ticket to sit at their table.
The Celebrity Waiter event is the Pilot Club's largest and only fundraiser. This event began in 2011. The funds that are raised from this event are then used for scholarships, camps, grants for special needs teachers, bicycle helmets, and education of special needs children. The Pilot Club of Bay City is an international service organization that has been around Matagorda County since 1950. The Pilot Club raises funds to support those who have brain-related injuries and traumatic brain injuries. This club focuses on the education, prevention, and treatment of Traumatic Brain Injury (TBI) for adults and children in our county.
The celebrities participating in this year's 11th Annual Celebrity Waiter Dinner consist of judges, lawyers, elected officials, teachers, people in the medical field, and other well-known people in the community. During this fun and joyful event, the waiters compete for tips and the competition gets heated with them trying to take tips from each other so they can be one of the top three earning waiters. First, second, and third place winners will receive a prize plaque. While guests are enjoying their meal, a live auction and bucket raffle will take place.
The list of waiters and waitresses this year are:
Matagorda County Judge Nate McDonald
Donnye Stone
Pattie McKelvy, Kellie Nelson-Wright and Brittany Matthews
Stephanie Wurtz
Janice Hawthorne
Matagorda Regional Medical Center representatives
Jason Childers
Melanie Bradley
Jordan Piwonka
Dr. John Saglime, Jr.
Bill Orton
Mike Estlinbaum
Lynette Cooper
Bubba and Becky Cook
Jason and Alyssa Sanders
Dr. Christina Humphries
Jessica Shephard
Tina Israel
Elizabeth Quillin
If you'd like to attend the event and you see the name of waitstaff that you know and would like to sit at his/her table make sure to request them by name when purchasing tickets.