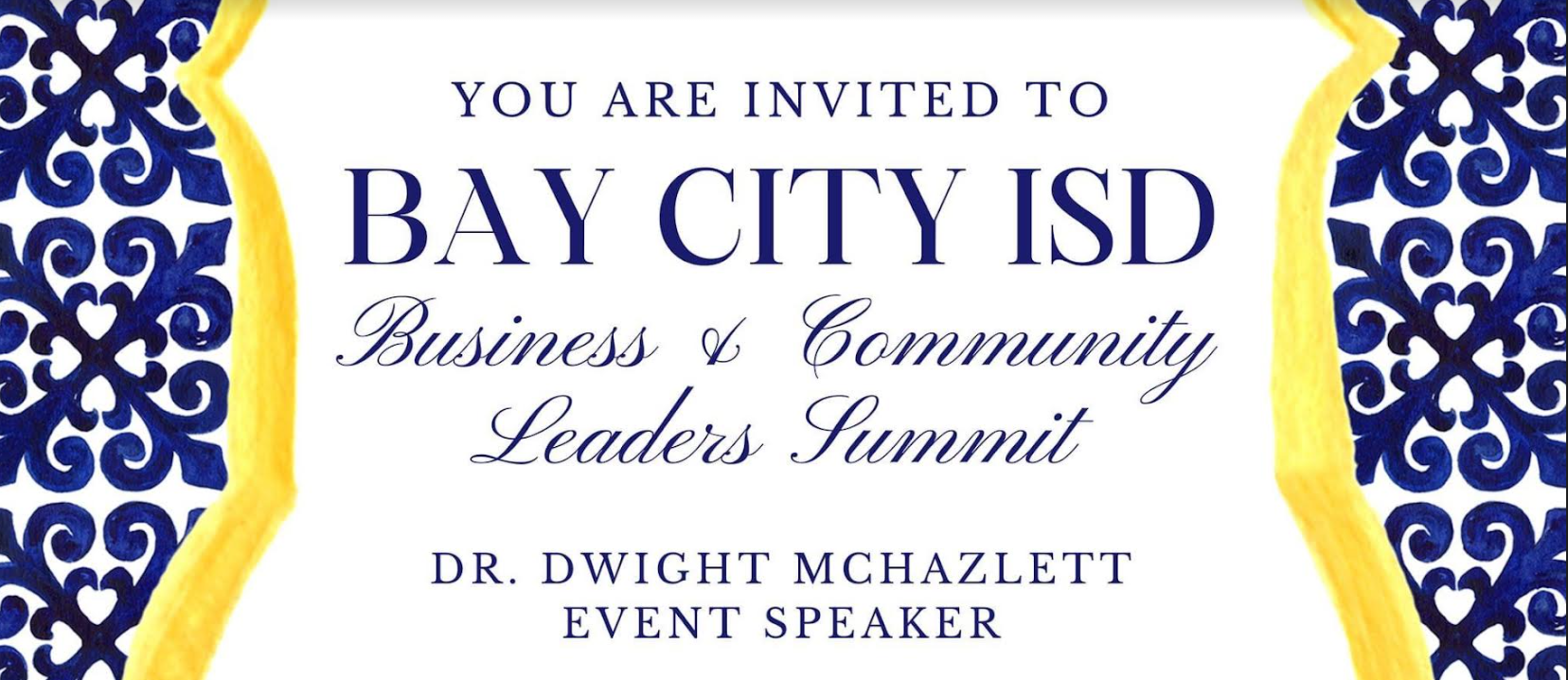 Bay City ISD is hosting its first summit for businesses and leaders in the Bay City community. It is an open invite so any and all businesses are encouraged to participate.
Come learn about the BCISD's plans for the school district this coming year and hear about opportunities available for you to work with the BCISD and its students. Dr. McHazlett (the superintendent) will present and open the floor for questions and discussions. The school board will also be present for the event.
Additionally, this is their first year creating a Year in Review Publication that will highlight everything the school district accomplished last school year. They will be mailing these out to the community and placing them in many businesses and offices around town. Every business that attends this Community Leaders summit will receive FREE advertising in the publication. They plan to send the publications to print in the 2 weeks following the summit.
For more information about this free event, contact BCISD at (979)401-1005.