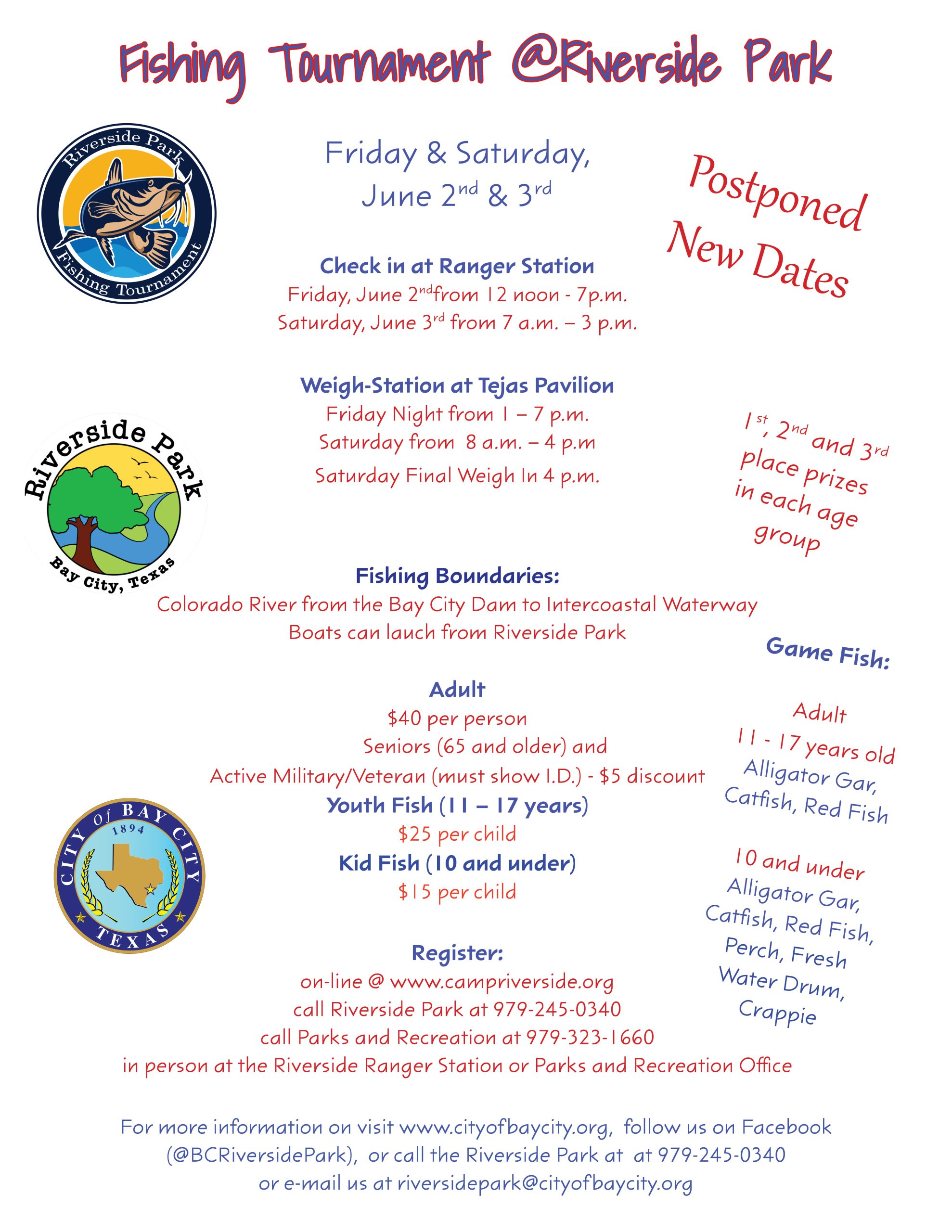 Bay City Parks and Recreation is bringing back the annual Fishing Tournament at Riverside Park on Friday and Saturday, June 2nd and 3rd.
The tournament is open to all ages and will be divided into three age groups- Kid Fishing (10 and under), Youth Fishing (ages 11-17), and Adult Fishing (ages 18 and up), with prizes for the first, second and third in each group.
For more information or to register, call Riverside Park at 979-245-0340 or Parks and Rec at 979-323-1660.