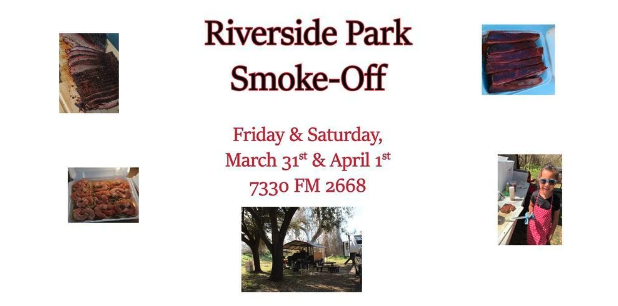 Fire up your grills and pits for some friendly competition at the 4th Annual Riverside Smoke- Off on March 31- April 1 at Riverside Park, located at 7330 FM 2668, in Bay City.
Staying true to the native cuisine of Texas, participants will prepare a wide range of BBQ staples- brisket, pork ribs, beans, chef's choice, Dutch Oven- sweet and crawfish.
For more information, or to register, call the Parks and Recreation Office at 979-323-1660 or email [email protected].