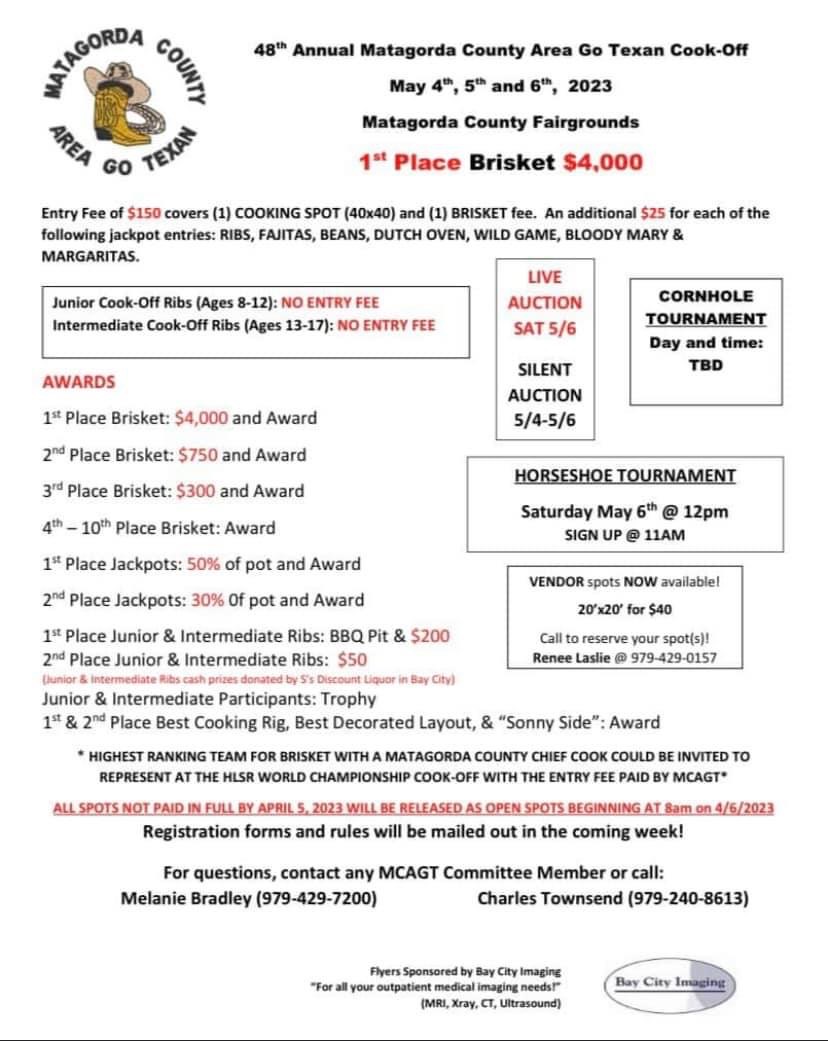 The 48th Annual Matagorda County Area Go Texan Cook-Off is taking place at the Matagorda County Fairgrounds, May 4-6th.
The first place prize is $4000 for brisket.
An entry fee is $150 covers 1 cooking spot, and 1 brisket fee. An additional $25 for each of the following jackpot entries: ribs, fajitas, beans, dutch oven, wild game, bloody mary, and margaritas.
There are no entry fees for Junior Cook-Off Ribs (ages 8-12) and Intermediate Cook-Off Ribs (ages 13-17).
There will be tons of awards handed out!
There will also be a silent and live auction taking place 5/4 and 5/5.
Enjoy participating in cornhole and horseshoe tournaments, too!
Vendor spots available too- Contact Renee Leslie at 979-429-0157.
For questions, contact Melanie Bradley at 979-429-7200 or Charles Townsend at 979-240-8613.